Do not be afraid or discouraged, for the Lord God, my God, is with you. 
📖1Chronicles 28:20 (NIV)
Our God is with us in every situation, and He never leaves us nor forsakes us. 
Do not be afraid or troubled by your circumstances. 
Unfailing Almighty God knows your every need and is able to fulfill them. 
Take refuge in the Lord Almighty, and He will protect you. 
#DailyDewsofHope #DailyDevotion
🌐dewsofhope.ca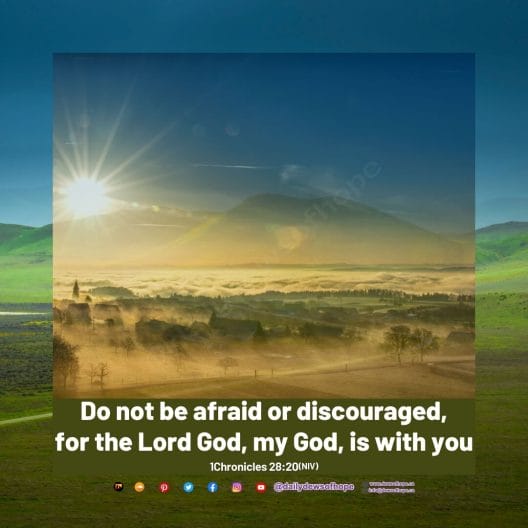 Please follow and like us: