Call on me in the day of trouble; I will deliver you, and you will honor me. 
📖Psalm 50:15 (NIV)
Let God know all your challenges with prayer and supplication with thanksgiving. 
When you call unto the Lord, He will tell you great and unsearchable things that you do not know and He will deliver you. 
Honor the Lord Almighty, He will exalt you. 
God Almighty who remembers you will give you an expected end. 
#DailyDewsofHope #DailyDevotion
🌐dewsofhope.ca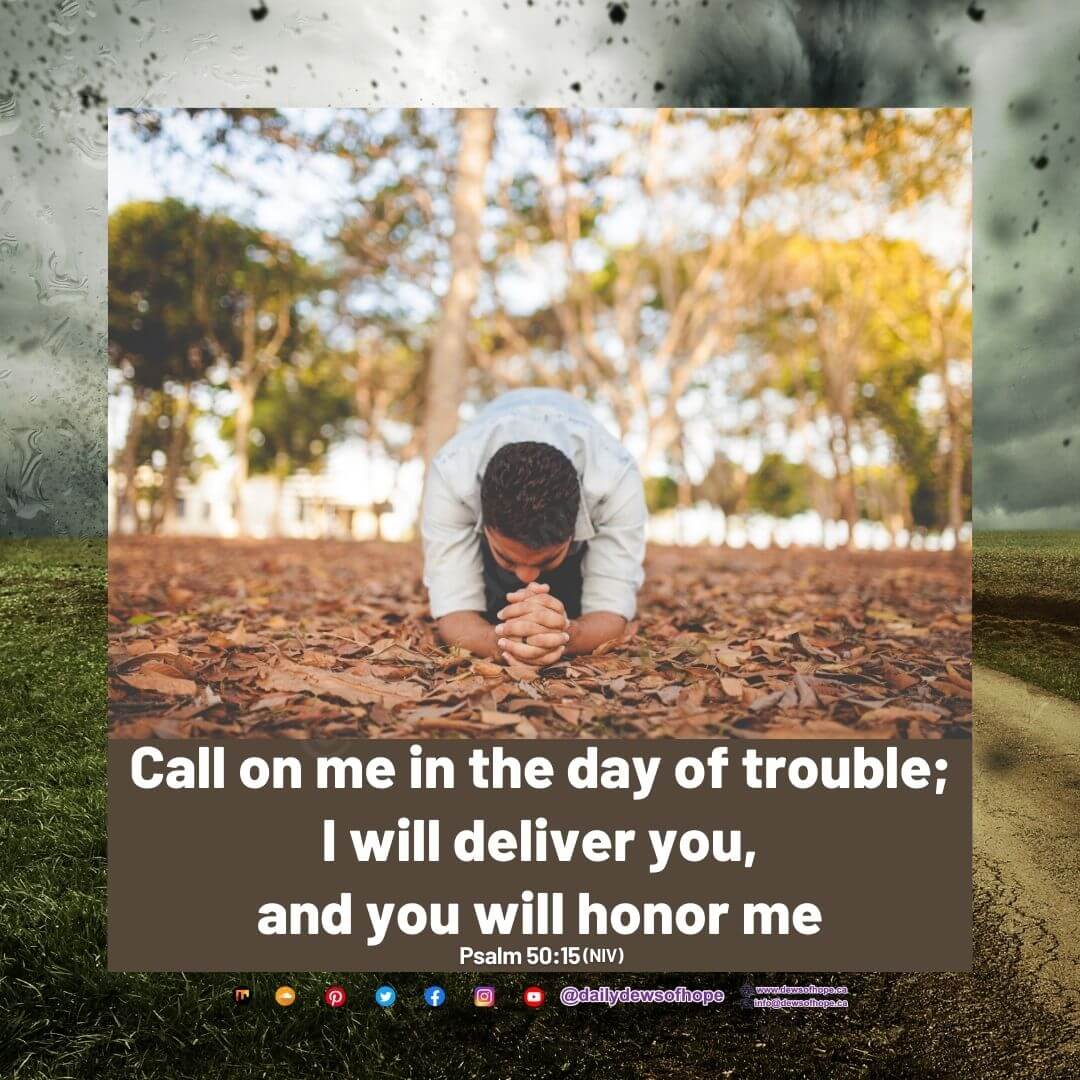 Please follow and like us: