For God did not call us to be impure, but to live a holy life. 
📖1Thessalonians 4:7 (NIV)
Without holiness no one will see the Lord. 
The Lord wants His children to be holy because He is holy. 
May our body and our soul, which belong to God, be sanctified to glorify Him. 
Let us pray to God to create in us a pure heart and to renew a steadfast spirit within us. 
#DailyDewsofHope #DailyDevotion
🌐 www.dewsofhope.ca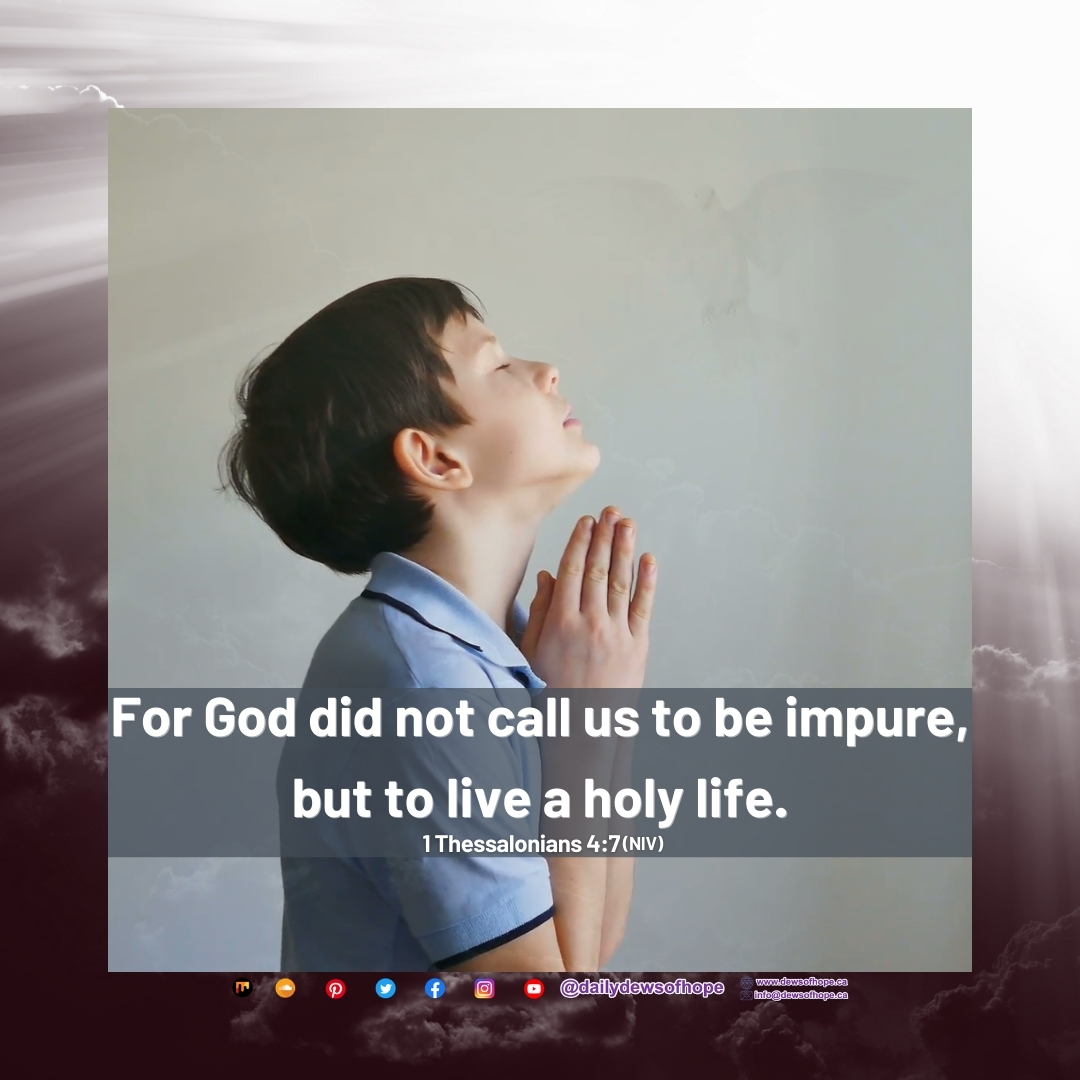 Please follow and like us: