The Lord is with me; I will not be afraid. 
📖Psalm 118:6 (NIV)
God's child who has Him on their side is not afraid. 
Almighty Lord who promised that He will never leave you nor forsake you, is with you. 
He will give you the power and authority to overcome your challenges. 
When the Lord is with us, nothing can be a hindrance to your success. 
#DailyDewsofHope #DailyDevotion
🌐dewsofhope.ca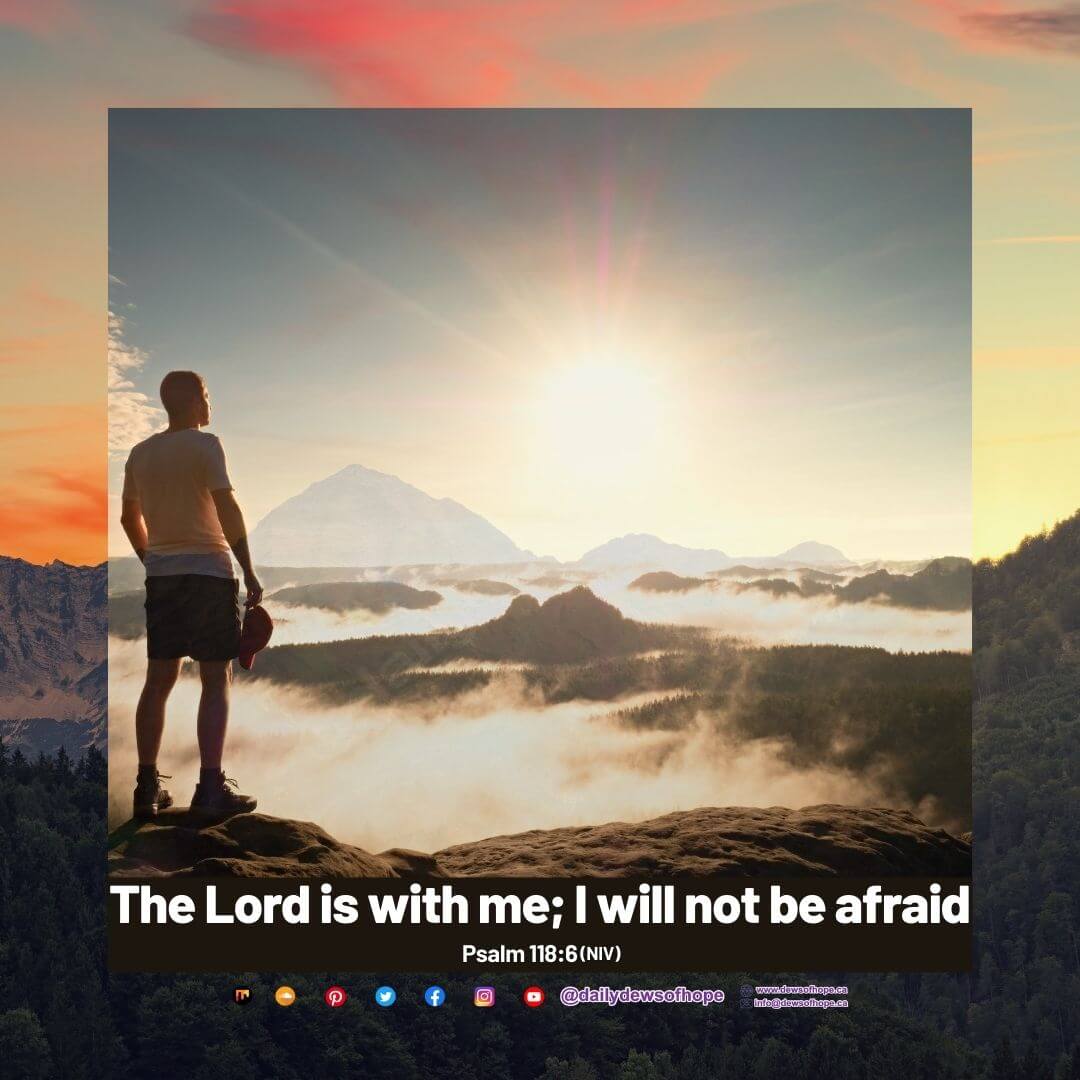 Please follow and like us: