Call to me and I will answer you and tell you great and unsearchable things you do not know. 
📖Jeremiah 33:3(NIV)
---
We try in many ways to unfold the puzzles of life. 
Relying on self wisdom and other's guidance often leads to a solution-less path. 
First, seek the kingdom of God and believe in Him. 
Call unto your Almighty Father and He will give you enormous Wisdom and knowledge. 
#DailyDewsofHope #DailyDevotion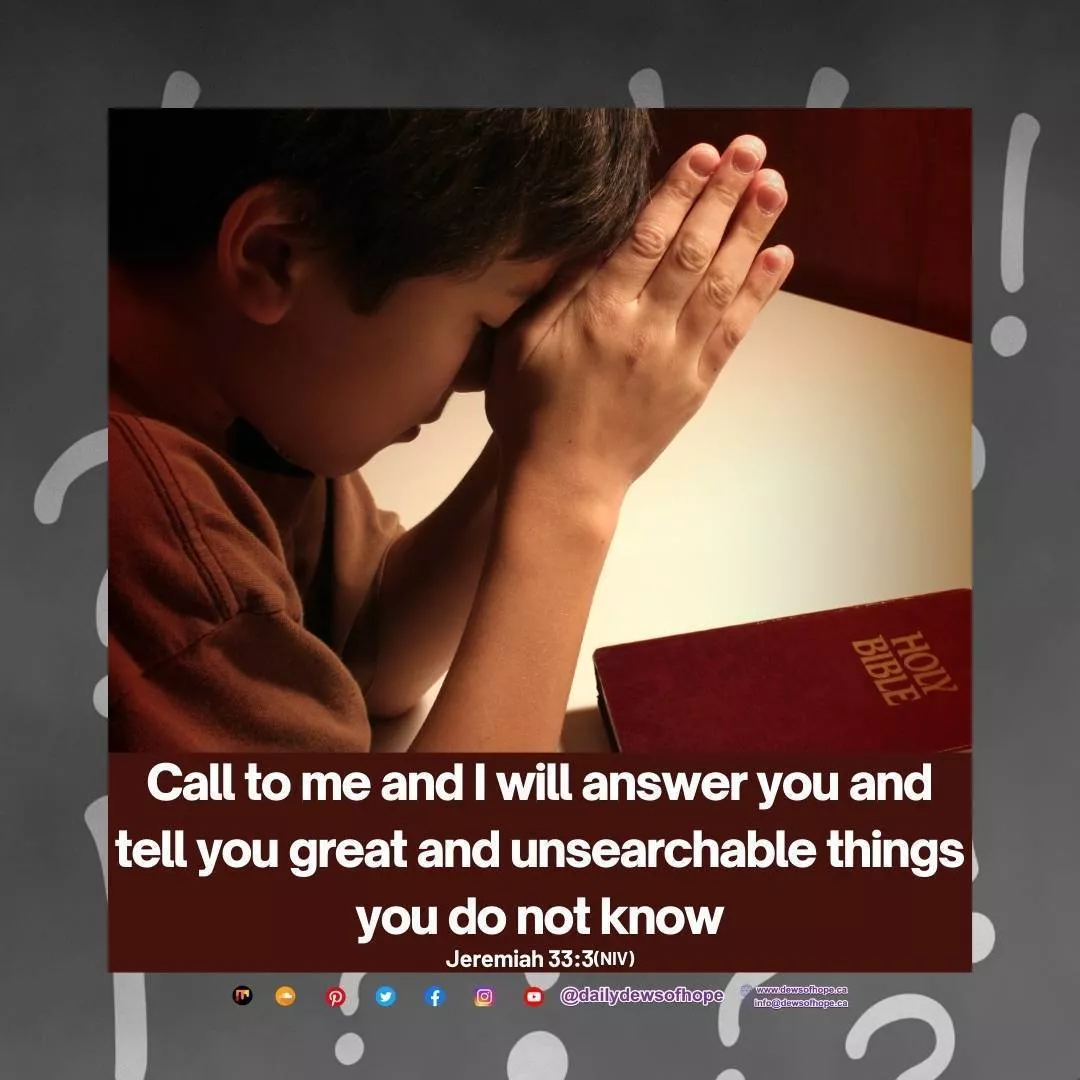 Please follow and like us: