Speak up for those who cannot speak for themselves, for the rights of all who are destitute. 
📖Proverbs 31:8 (NIV)
Our God cares for the destitute and responds to their prayers. 
For all who are oppressed, the Lord will do what is just and right. 
Children of the Lord should always do good, defend the oppressed, and take up the cause of the destitute. 
Do not be a partner in lawlessness as you are a believer in God who brings all things to justice. Do not be silent! 
#DailyDewsofHope #DailyDevotion
🌐 www.dewsofhope.ca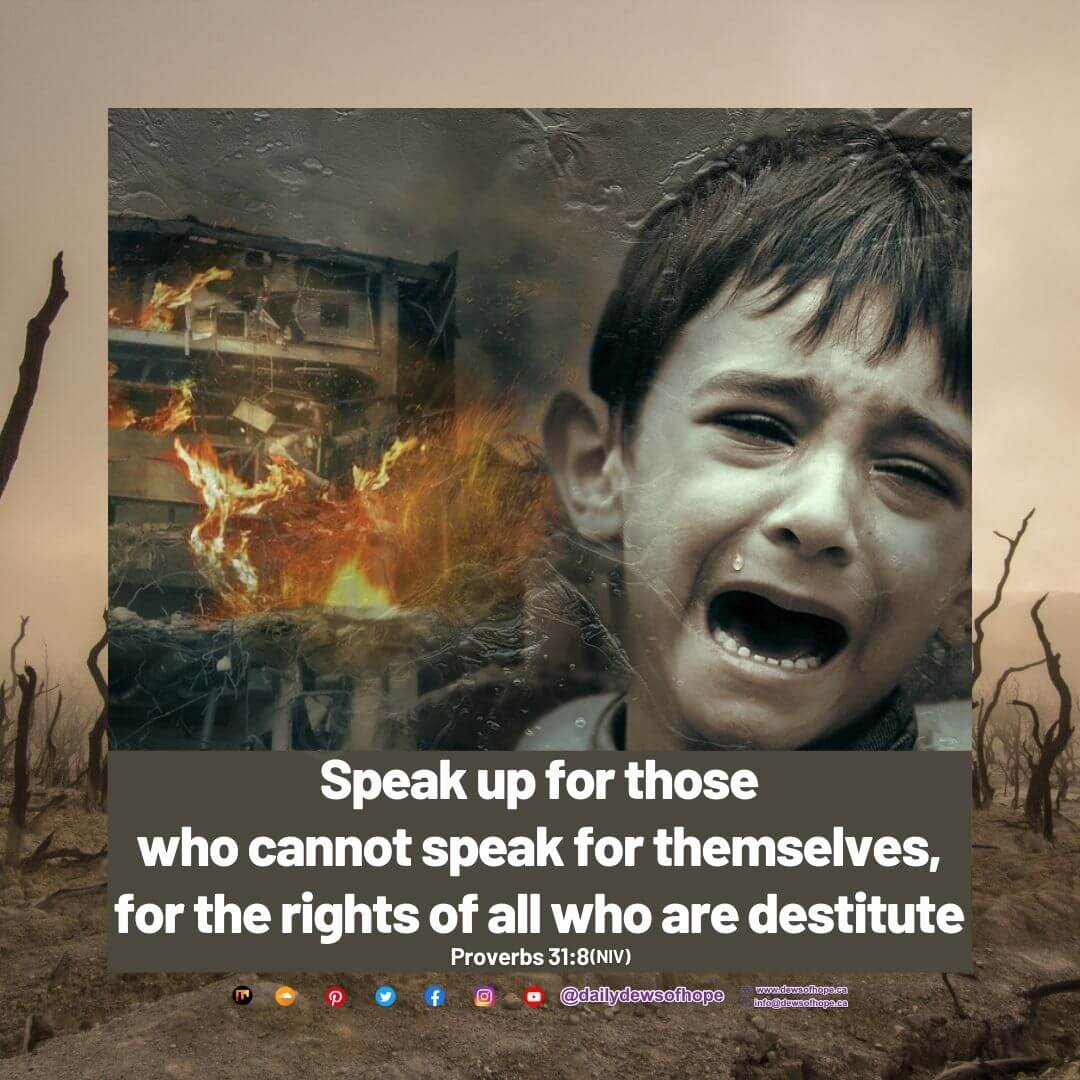 Please follow and like us: