For the Lord is good and His love endures forever; His faithfulness continues through all generations. 
📖Psalm 100:5(NIV)
Our Lord is good and He protects and leads us. 
Because of our compassionate Lord's great love, we are not consumed. 
Those who trust in the Lord and seek Him daily will lack no good thing. 
Unfailing God is forever faithful to fulfill His promises. 
#DailyDewsofHope #DailyDevotion
🌐 www.dewsofhope.ca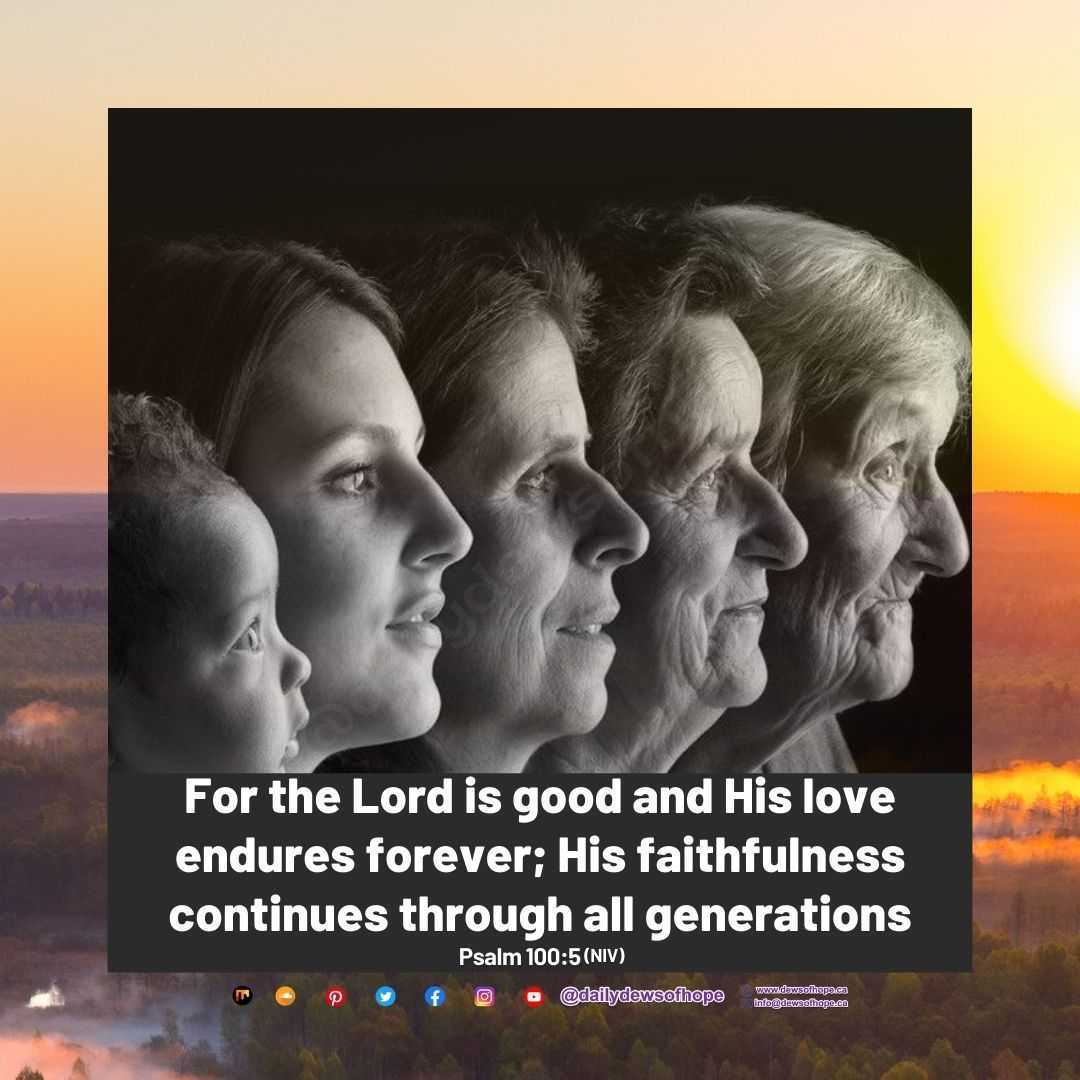 Please follow and like us: