God has surely listened and has heard my prayer. 
📖Psalm 66:19 (NIV)
We get tired and anxious for unanswered prayers. 
We forget to thank the Lord when our prayers are heard. 
God who answers before we call Him, hears the prayer of the righteous. 
Open your heart to our loving Father every day, and He will answer you. 
#DailyDewsofHope #DailyDevotion
🌐 www.dewsofhope.ca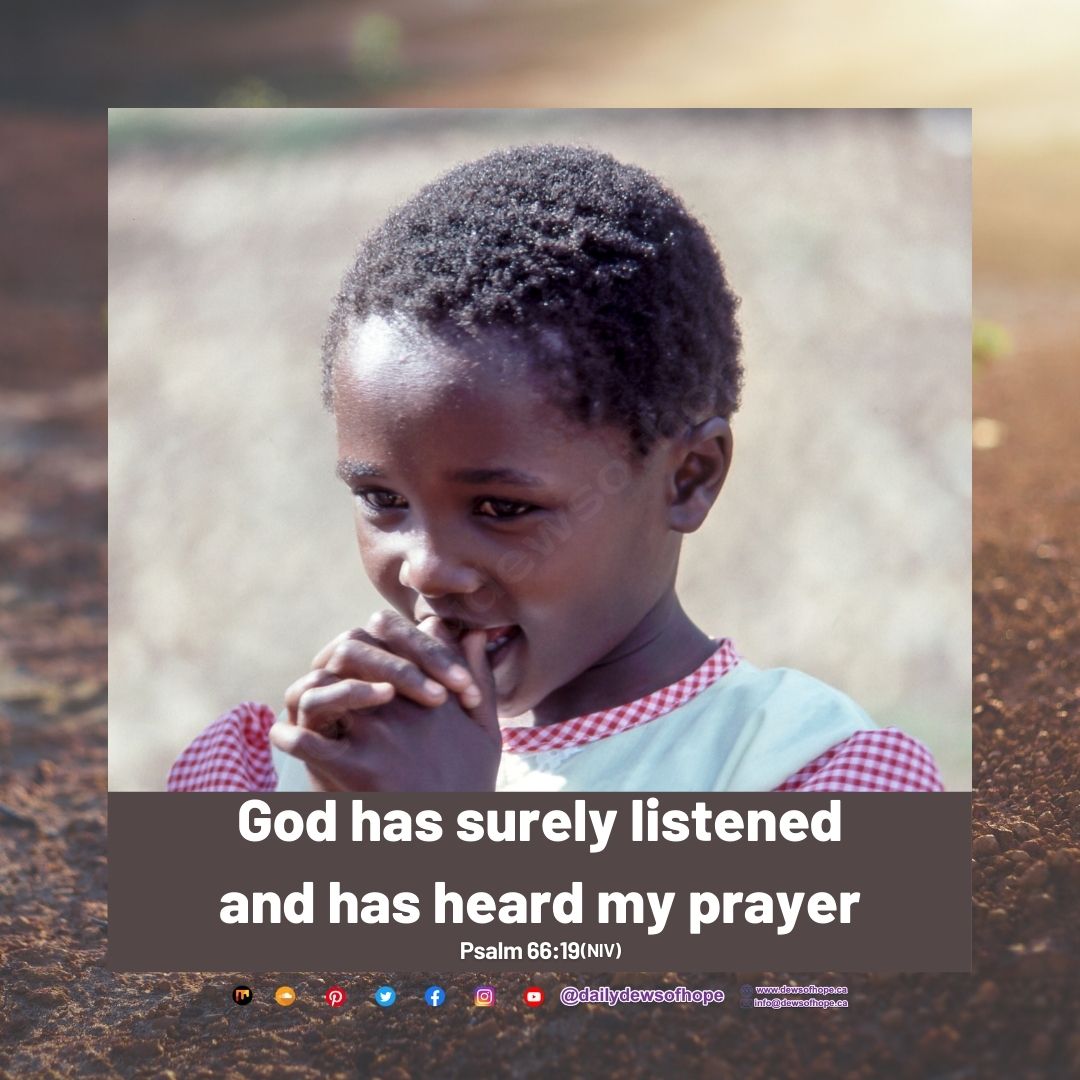 Please follow and like us: