He is my refuge and my fortress, my God, in whom I trust. 
📖Psalm 91:2 (NIV)
We search for comfort and consolation during times of insecurity. 
Our Loving Heavenly Father promised that He will never ever forsake us. 
When we hide in the shadow of His wings, no harm will come near us. 
Trust in our Almighty Lord the Strong Tower alone and stay safely in His presence. 
#DailyDewsofHope #DailyDevotion
🌐 www.dewsofhope.ca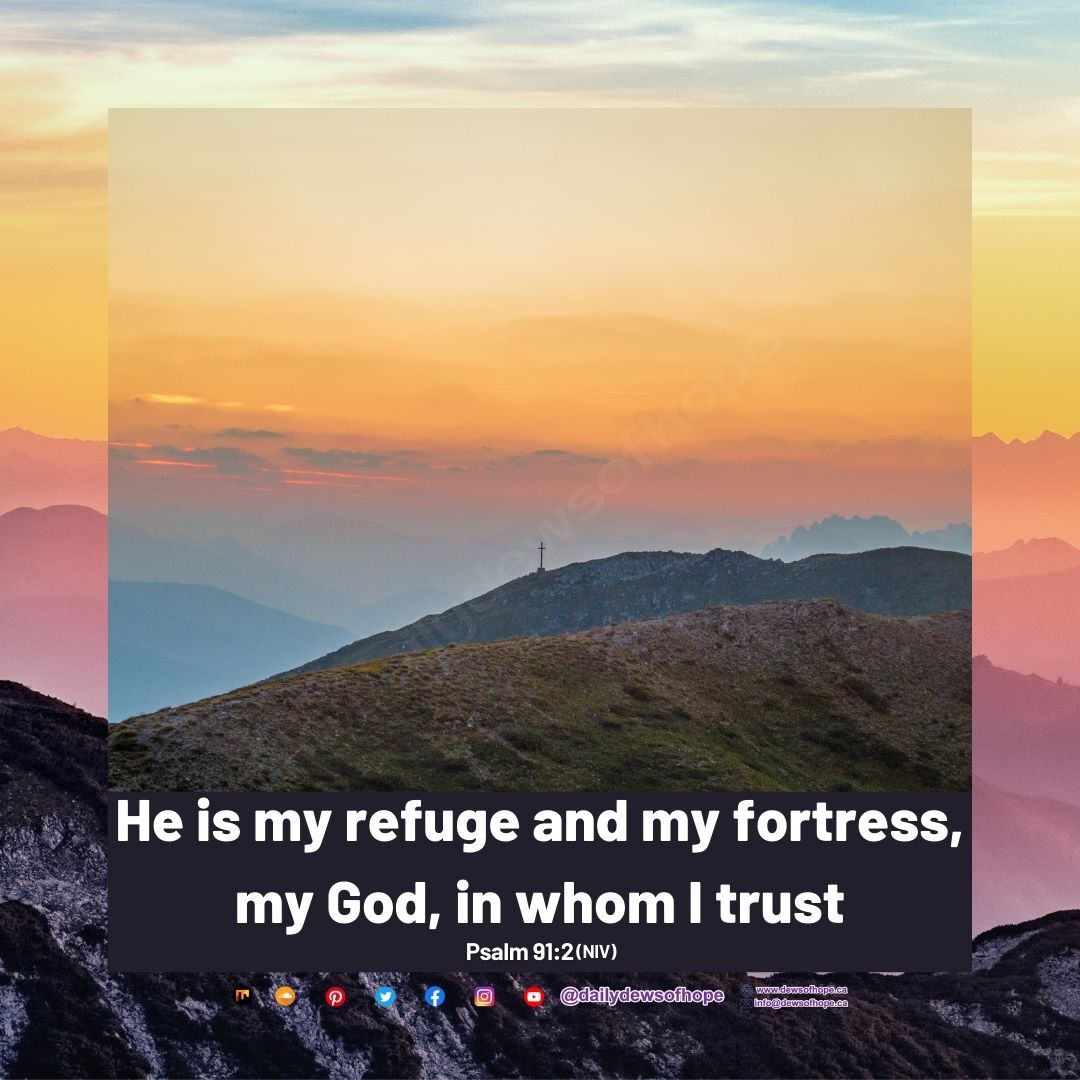 Please follow and like us: