Come near to God and He will come near to you… 
📖James 4:8 (NIV)
The Lord is near to all who call on Him in truth. 
Let us come boldly unto God's throne of grace to receive mercy and find grace. 
Anyone who comes to God must believe that He exists and that He rewards those who earnestly seek Him. 
Let God alone be our first priority and let us dedicate ourselves to Him. 
#DailyDewsofHope #DailyDevotion
🌐 www.dewsofhope.ca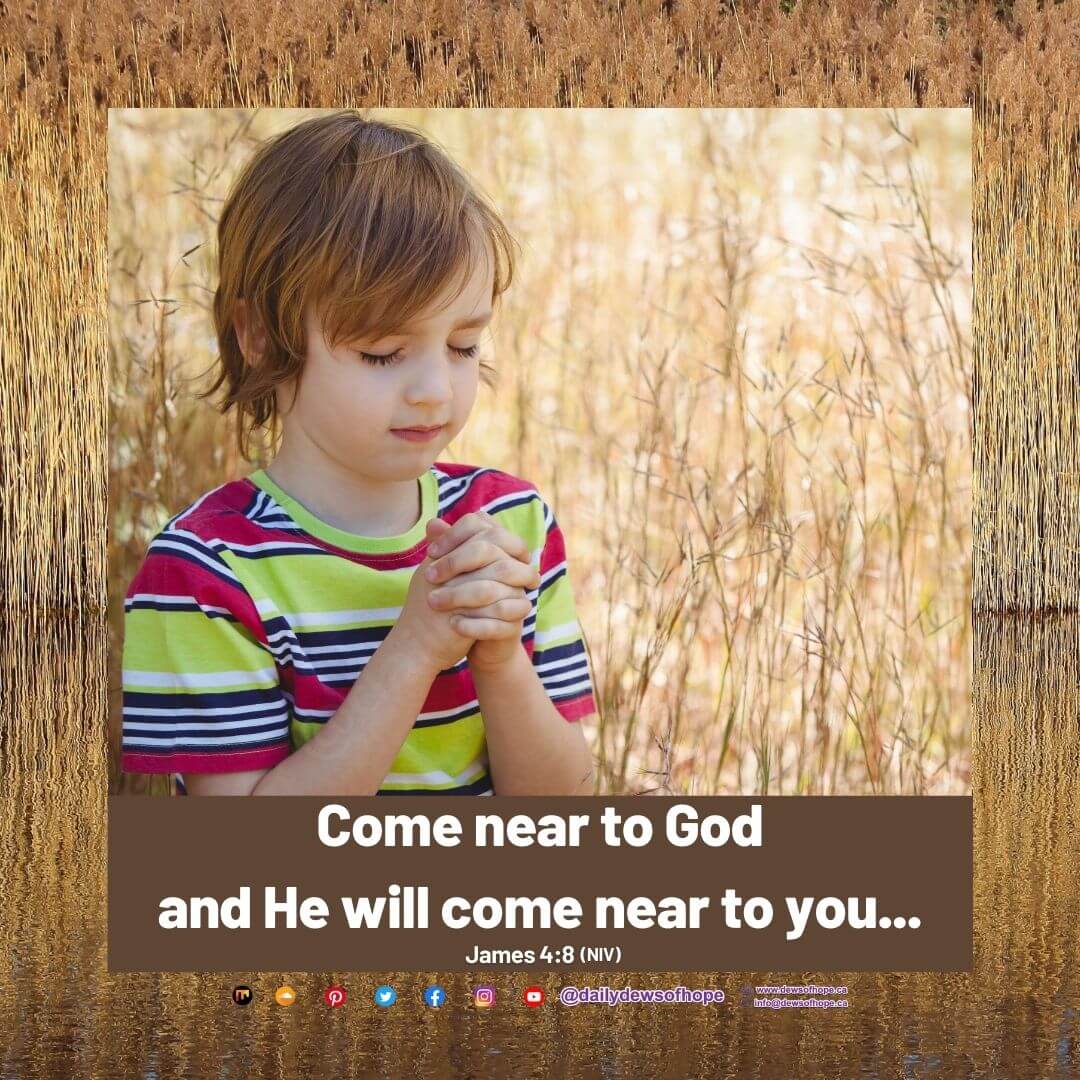 Please follow and like us: