Instead of your shame you will receive a double portion, and instead of disgrace you will rejoice in your inheritance. And so you will inherit a double portion in your land, and everlasting joy will be yours. 
📖Isaiah 61:7 (NIV)
When we go through condemnations, struggles and insults, many will stay far away from us. 
Do you see yourself abandoned today? 
Do not forget that you have a friend who carried all your struggles and humiliations. 
Trust Him alone and wait on Him. 
The dawn is certain, and your freedom is not far away. 
#DailyDewsofHope #DailyDevotion
🌐 dewsofhope.ca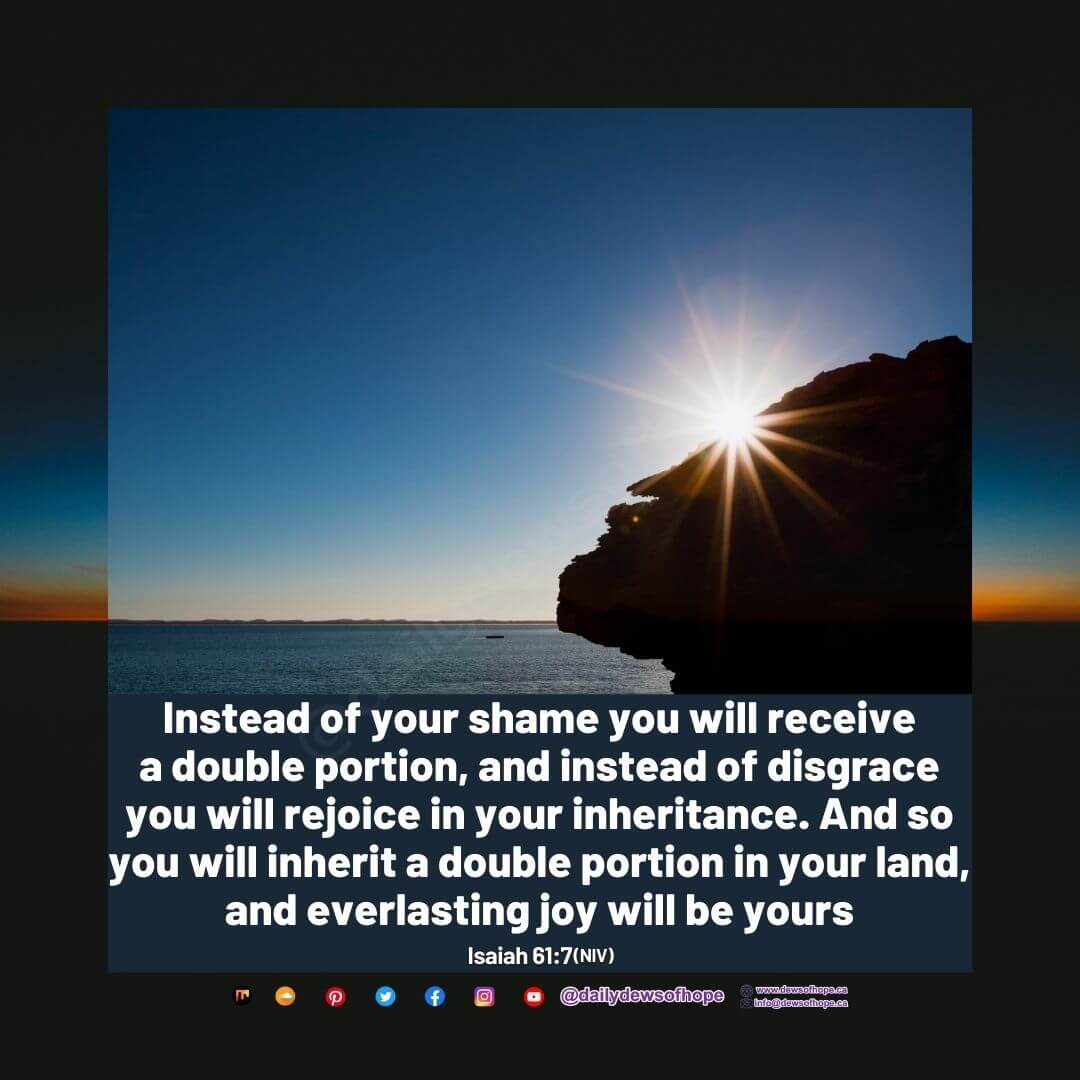 Please follow and like us: