…Let all who take refuge in you be glad; let them ever sing for joy…
📖Psalm 5:11(NIV)
God is our refuge and strength, an ever-present help in trouble. 
As the Lord cares for us, let us put all our anxiety on Him. 
God Almighty has strengthened His children so that the joy of the Lord that no one will take away from us
may remain in us and our joy may be complete. 
#DailyDewsofHope #DailyDevotion
🌐dewsofhope.ca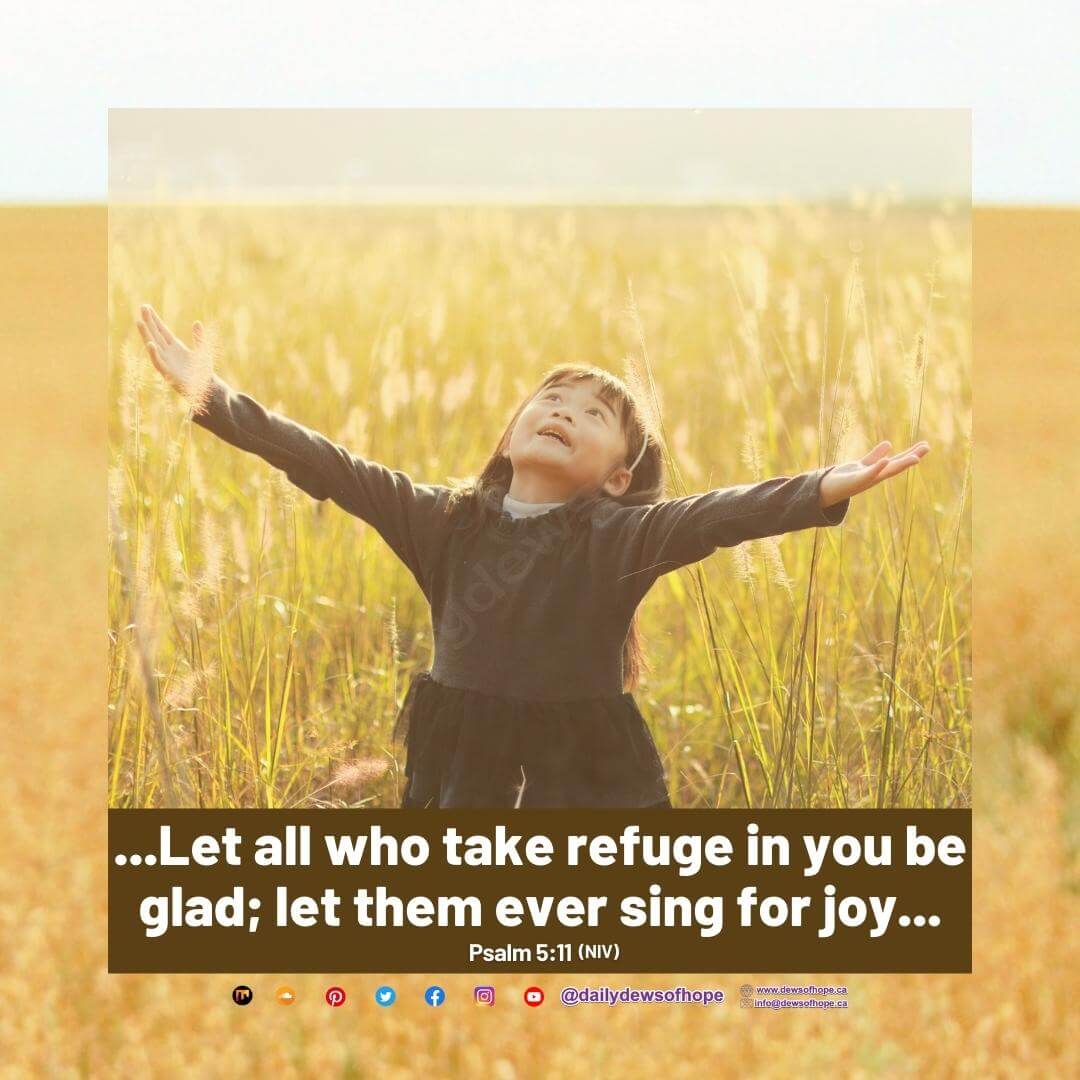 Please follow and like us: