Let us hold unswervingly to the hope we profess, for he who promised is faithful.

📖Hebrews 10:23(NIV)
---
Winners are the ones who are focused on their goals and steadfast in their progress.
Children of God must not lose hope by being distracted by the troubles of the world.
With faith and hope, confess every day our faithful and unchanging God's promises for you.
Your unwavering determination will determine your success.
#DailyDewsofHope #DailyDevotion
🌐 www.dewsofhope.ca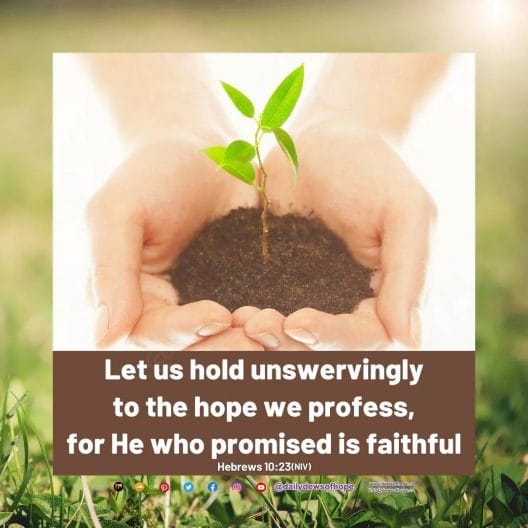 Please follow and like us: