…The Sovereign Lord will wipe away the tears from all faces; He will remove His people's disgrace from all the earth… 
📖Isaiah 25:8 (NIV)
God counts our miseries and lists our tears on His scroll. 
The God who leads us to springs of living water will wipe away every tear from our eyes. 
The Lord heals the brokenhearted and binds up their wounds. 
The Lord Almighty will redeem His children and give them praise and honor instead of shame. 
#DailyDewsofHope #DailyDevotion
🌐dewsofhope.ca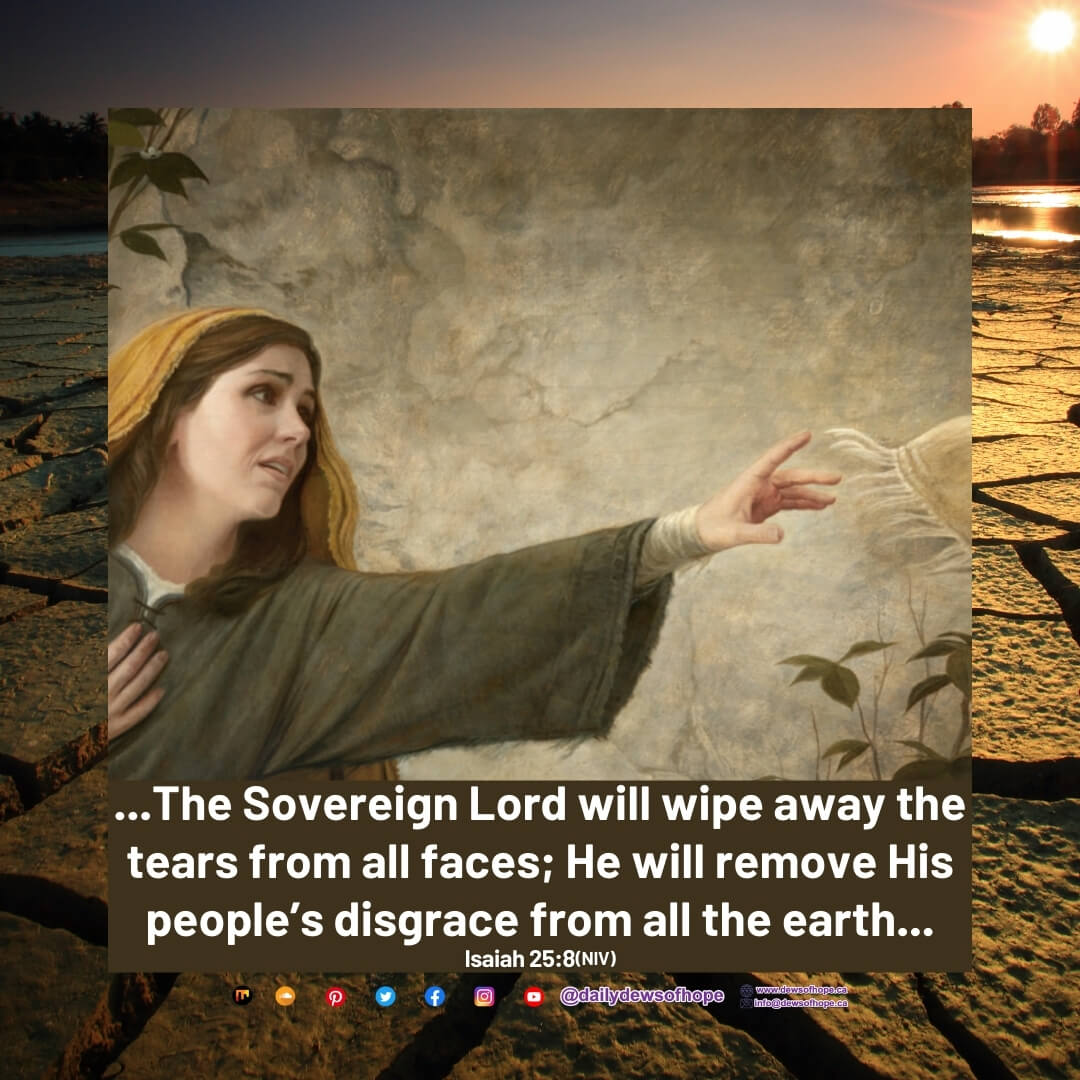 Please follow and like us: