In God I trust and am not afraid. What can man do to me? 
📖Psalm 56:11 (NIV)
Believe in the Lord your salvation and protection. 
If you seek the Lord, He will answer you and deliver you from all your fears. 
For God has not given us the spirit of fear, but of power, and of love, and of a sound mind. 
You need not fear anyone, for the Lord the strength of our life, is our light and our salvation. 
#DailyDewsofHope #DailyDevotion
🌐 www.dewsofhope.ca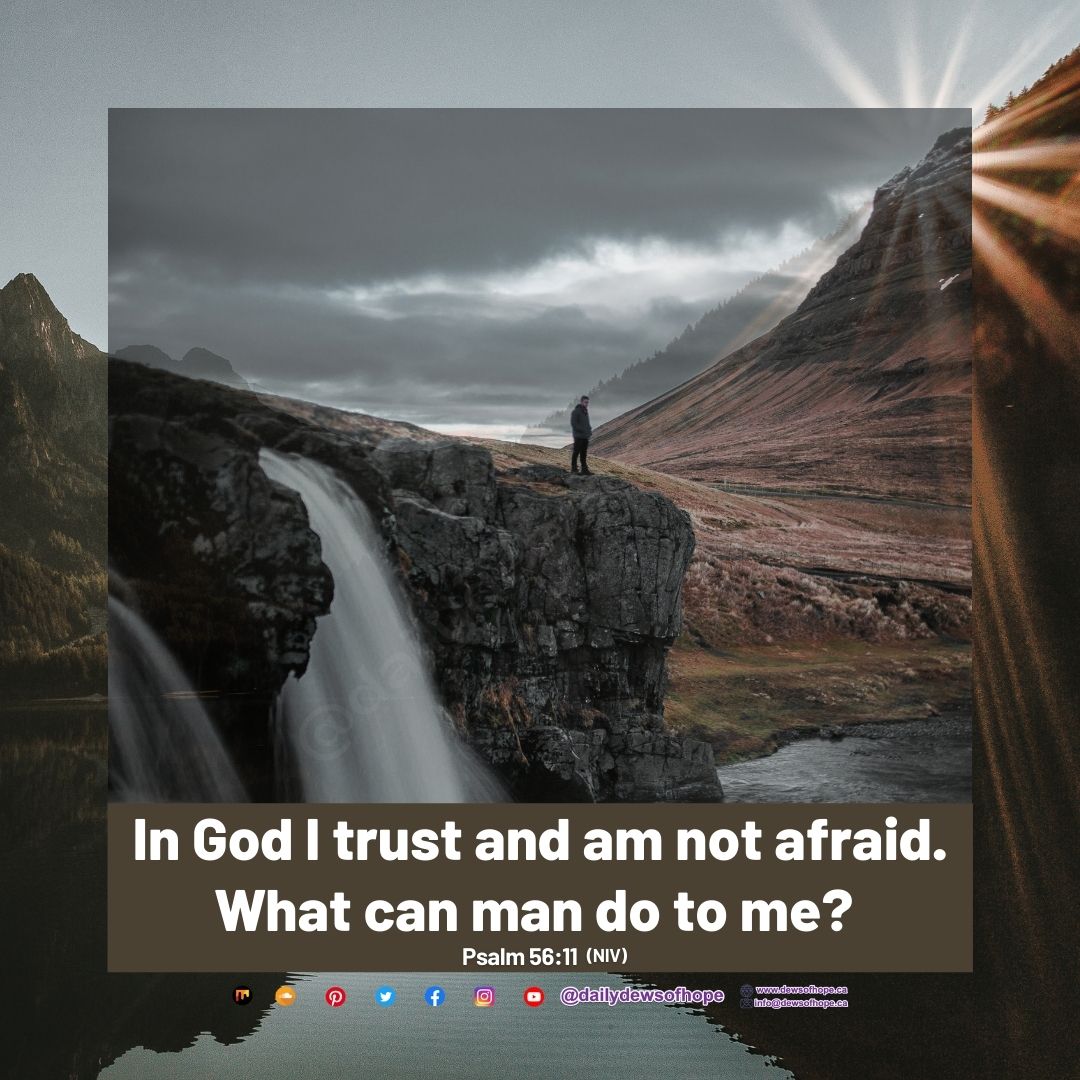 Please follow and like us: