You, Lord, keep my lamp burning; my God turns my darkness into light. 
📖Psalm 18:28 (NIV)
God is light, and He has called His children to be the light of the world. 
Darkness cannot come close to where He is because in Him there is no darkness at all. 
The Lord who does not snuff out the smoldering wick has given the light of life to those who follow Him. 
May our light shine before the world, so that our loving Heavenly Father is glorified. 
#DailyDewsofHope #DailyDevotion
🌐dewsofhope.ca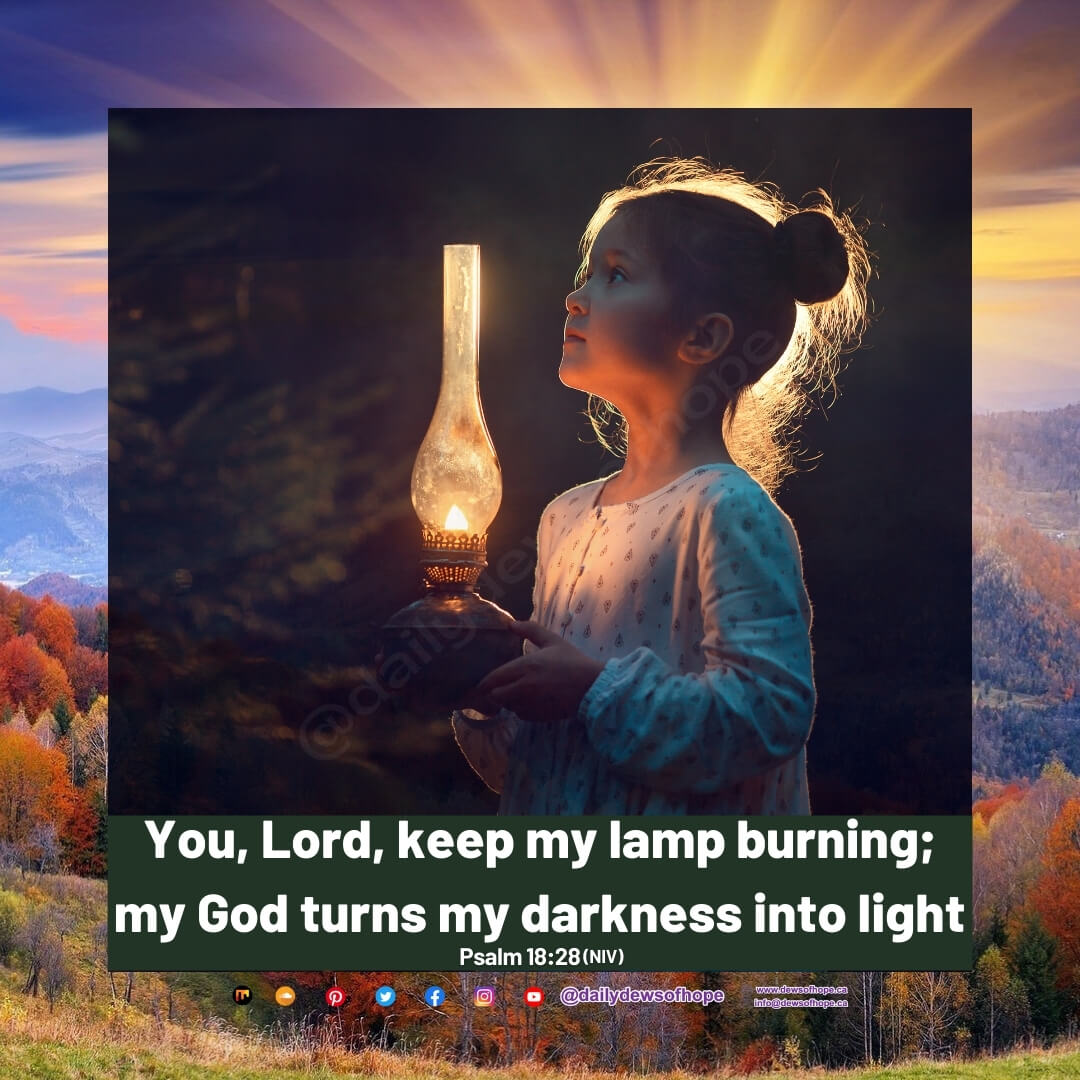 Please follow and like us: