Blessed are they whose ways are blameless, who walk according to the law of the Lord. 
📖Psalm 119:1(NIV)
Meditate on the precepts of the Lord, consider His ways, and delight in His decrees.
In all your ways submit to the Lord, and He will make your paths straight.
Pray to the Lord that His word of truth may not depart utterly from your mouth.
Obey the laws of the Lord always and walk in His way forever and do not forget to preach His word to your descendants. 
#DailyDewsofHope #DailyDevotion
🌐 www.dewsofhope.ca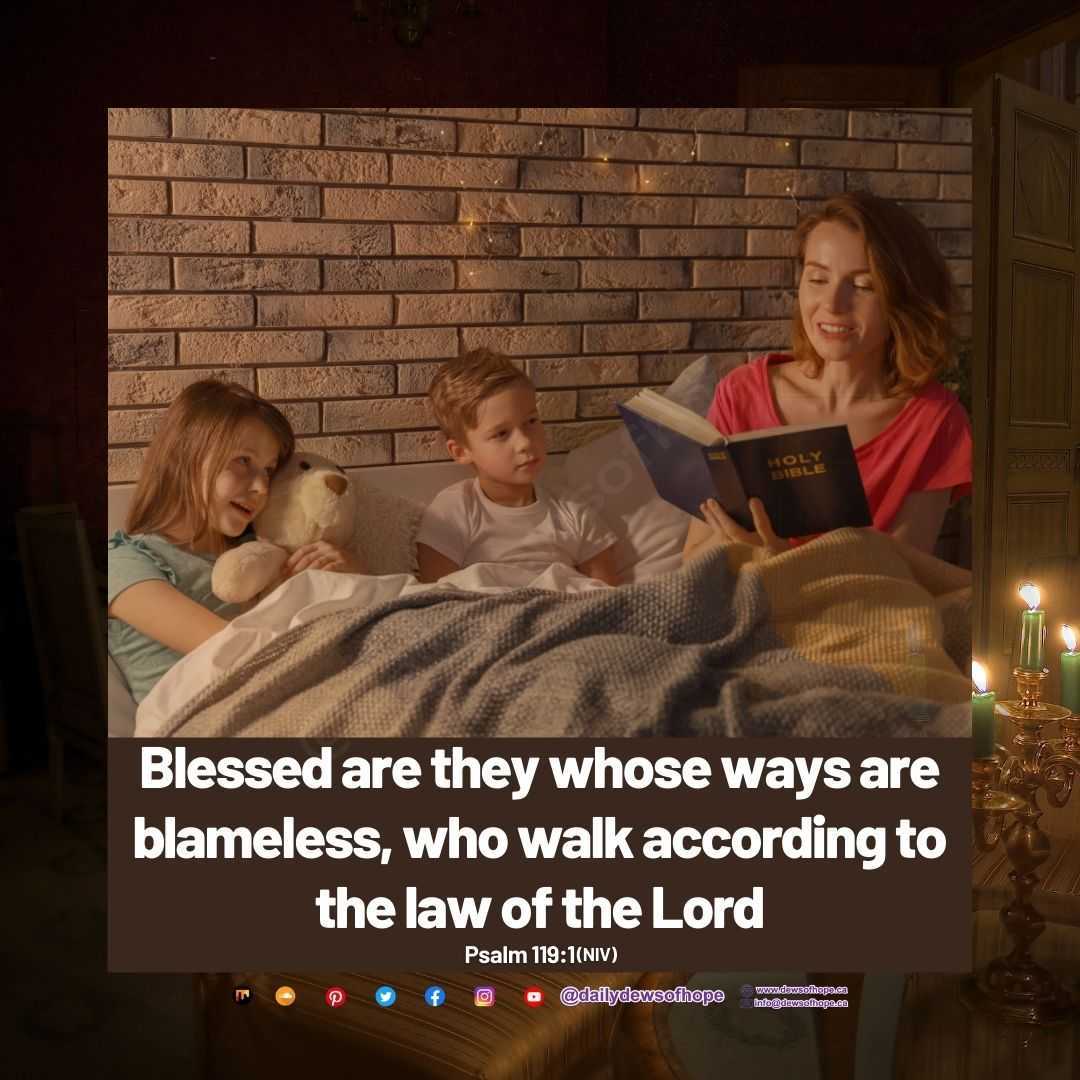 Please follow and like us: