…never again will my people be shamed.
📖Joel 2:26 (NIV)
We will not be put to shame when we consider all the commandments of our Lord.
The Lord God who vindicates us is helping us.
The Lord will never leave nor forsake His children.
Those who believe in our Lord Jesus Christ will never be disgraced.
#DailyDewsofHope #DailyDevotion
🌐dewsofhope.ca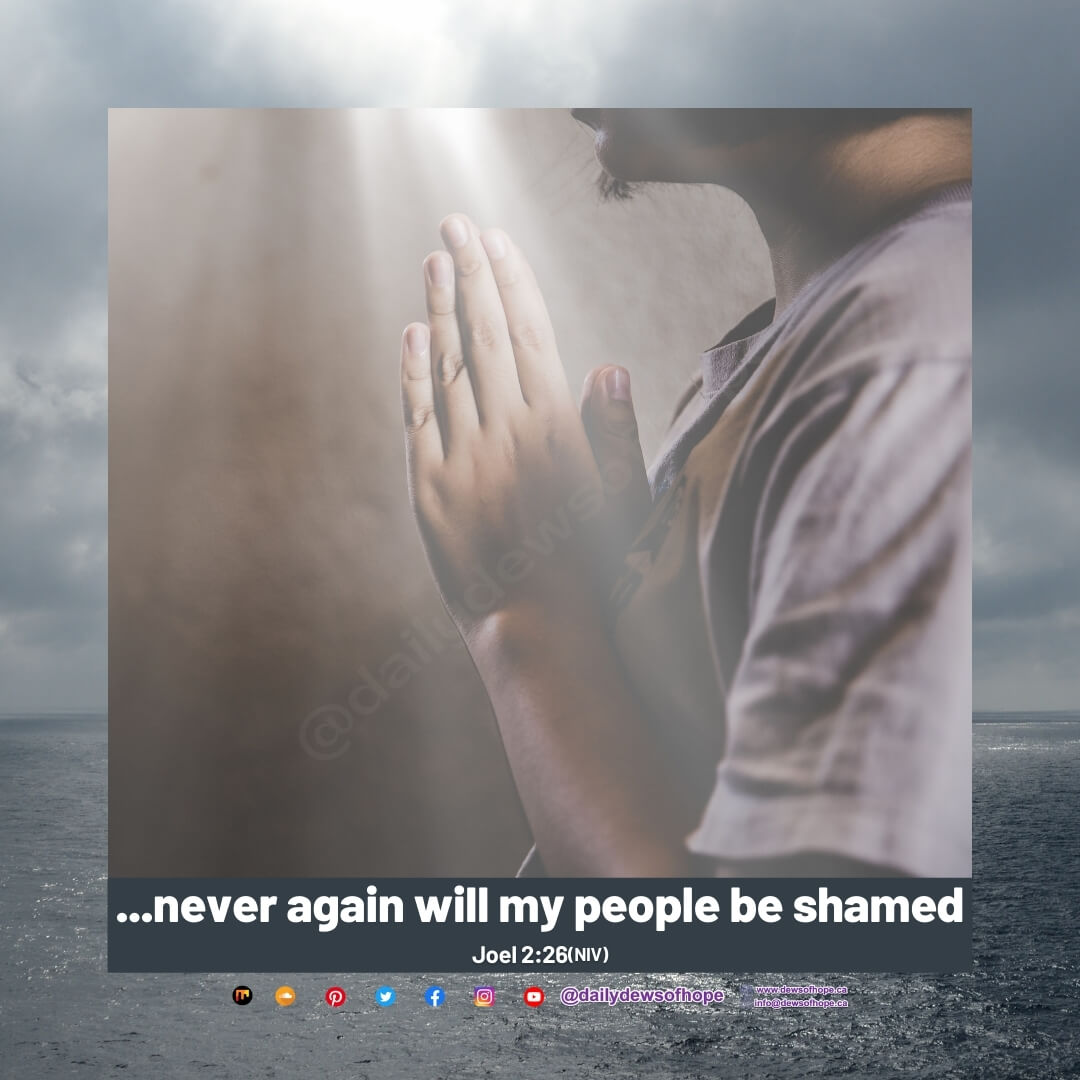 Please follow and like us: