For God so loved the world that He gave his one and only Son,
that whoever believes in Him shall not perish but have eternal life. 
?John 3:16(NIV)
---
God the Word became flesh and dwelt among us.
The Savior, born as a human to redeem sinners, demonstrates His love by dying for us while we are still sinners.
It is God's will that everyone who believes in Jesus shall have eternal life.
Those who believe in the Lord, live in Him, and walk in His ways are not condemned.
#DailyDewsofHope #DailyDevotion
www.dewsofhope.ca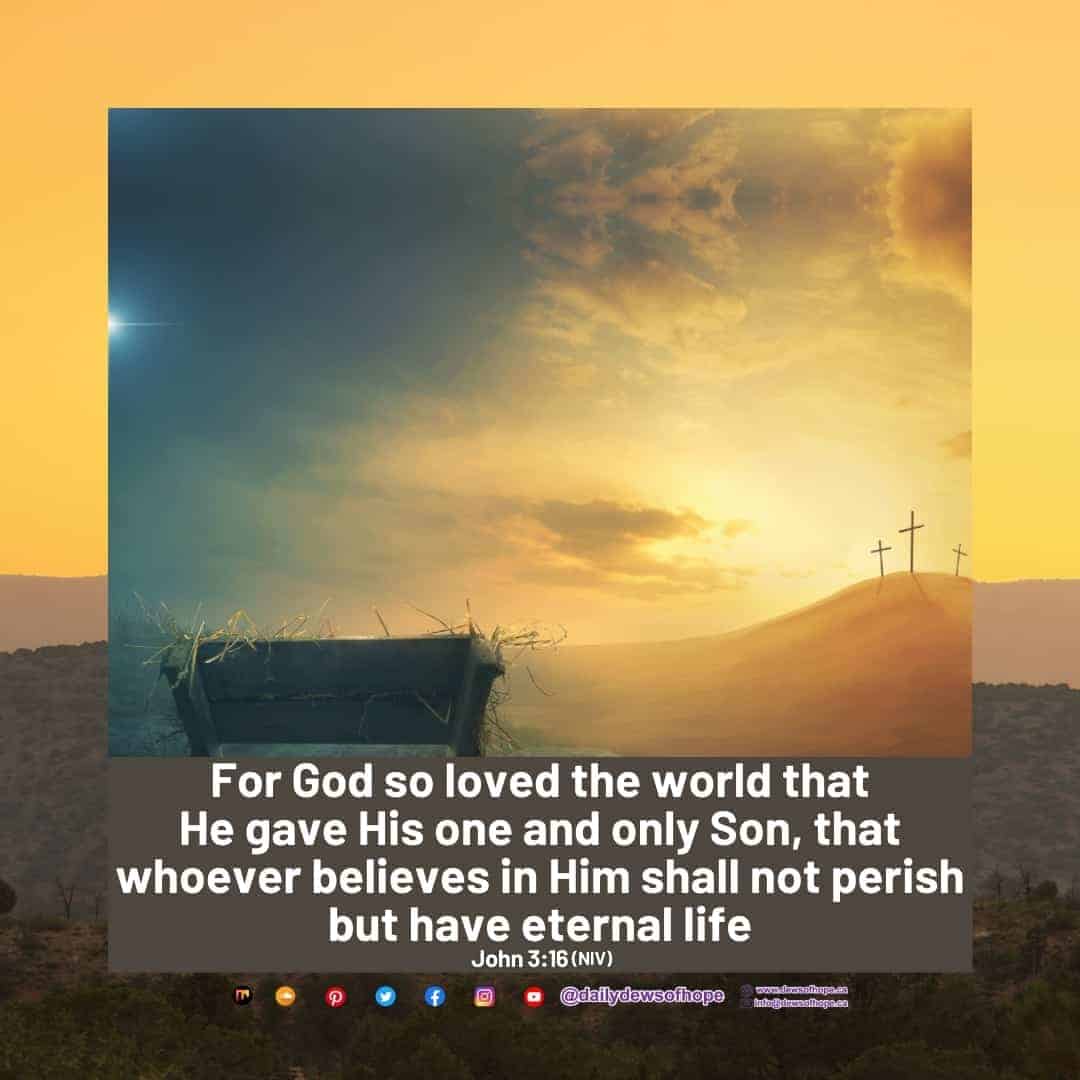 Please follow and like us: