The Sovereign Lord is my strength; He makes my feet like the feet of a deer, He enables me to go on the heights. 
📖Habakkuk 3:19(NIV)
The Lord our hope, is our strength and our shield. 
The joy of the Lord is our strength. 
Our God has given us the power to do all things through Christ who strengthens us. 
Let us seek our Almighty Lord's strength who empowers us and seek His face continually. 
#DailyDewsofHope #DailyDevotion
🌐dewsofhope.ca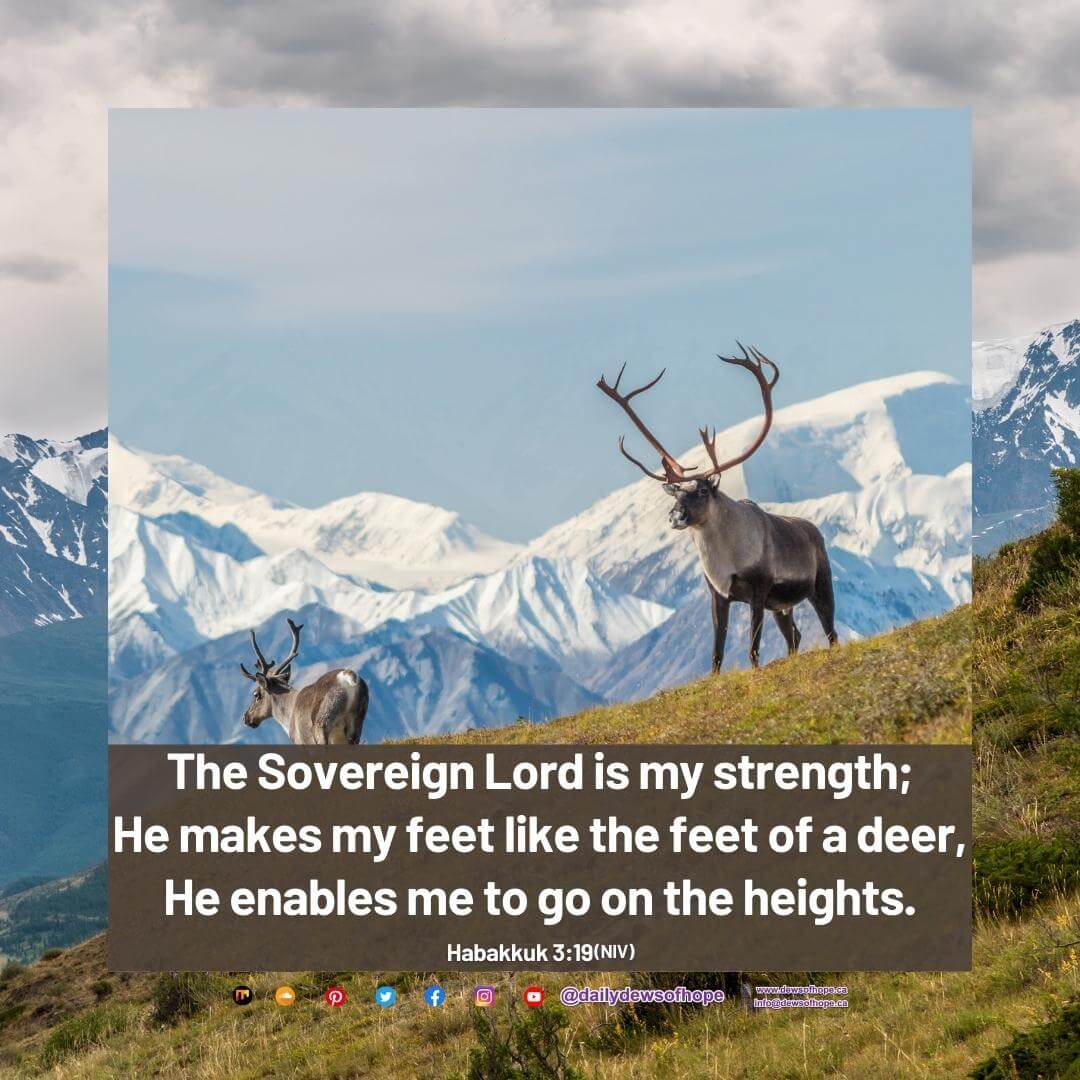 Please follow and like us: