You are the God who performs miracles. 
📖Psalm 77:14 (NIV)
The Lord performs wonders that cannot be fathomed, miracles that cannot be counted. 
God has done many miraculous good deeds in our lives so that we are glad. 
What is not possible by man is possible by God. 
If you believe, you will see the glory of God. 
#DailyDewsofHope #DailyDevotion
🌐dewsofhope.ca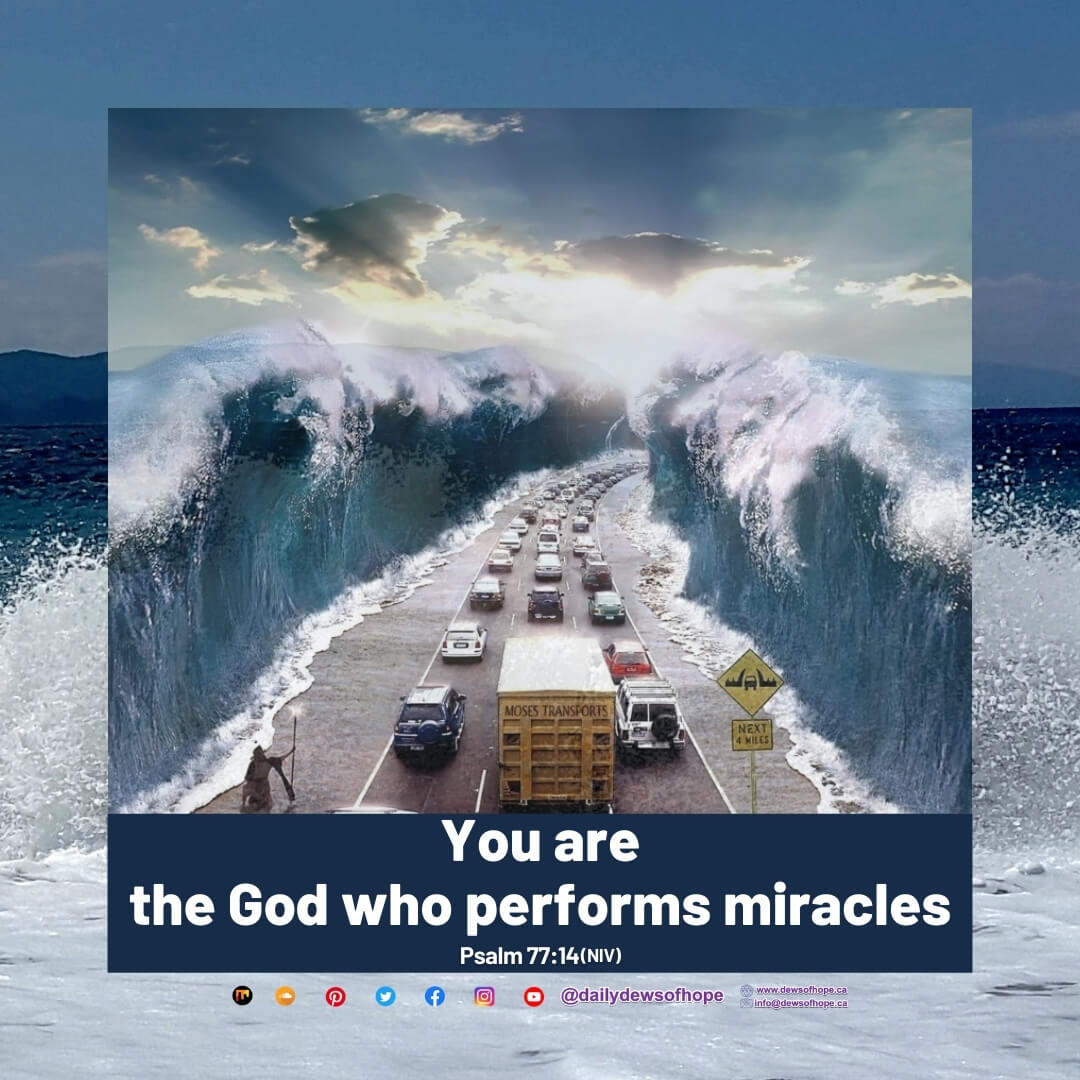 Please follow and like us: