He gives strength to the weary and increases the power of the weak. 

📖Isaiah 40:29(NIV)
---
In your times of weakness and when oppressed hold on to the Almighty God's promises for you. 
Our Heavenly Father strengthens His children who love Him. 
In your weakness, His strength is made perfect. 
Trust and confess His promises for you and live in His ways forever. 
#DailyDewsofHope #DailyDevotion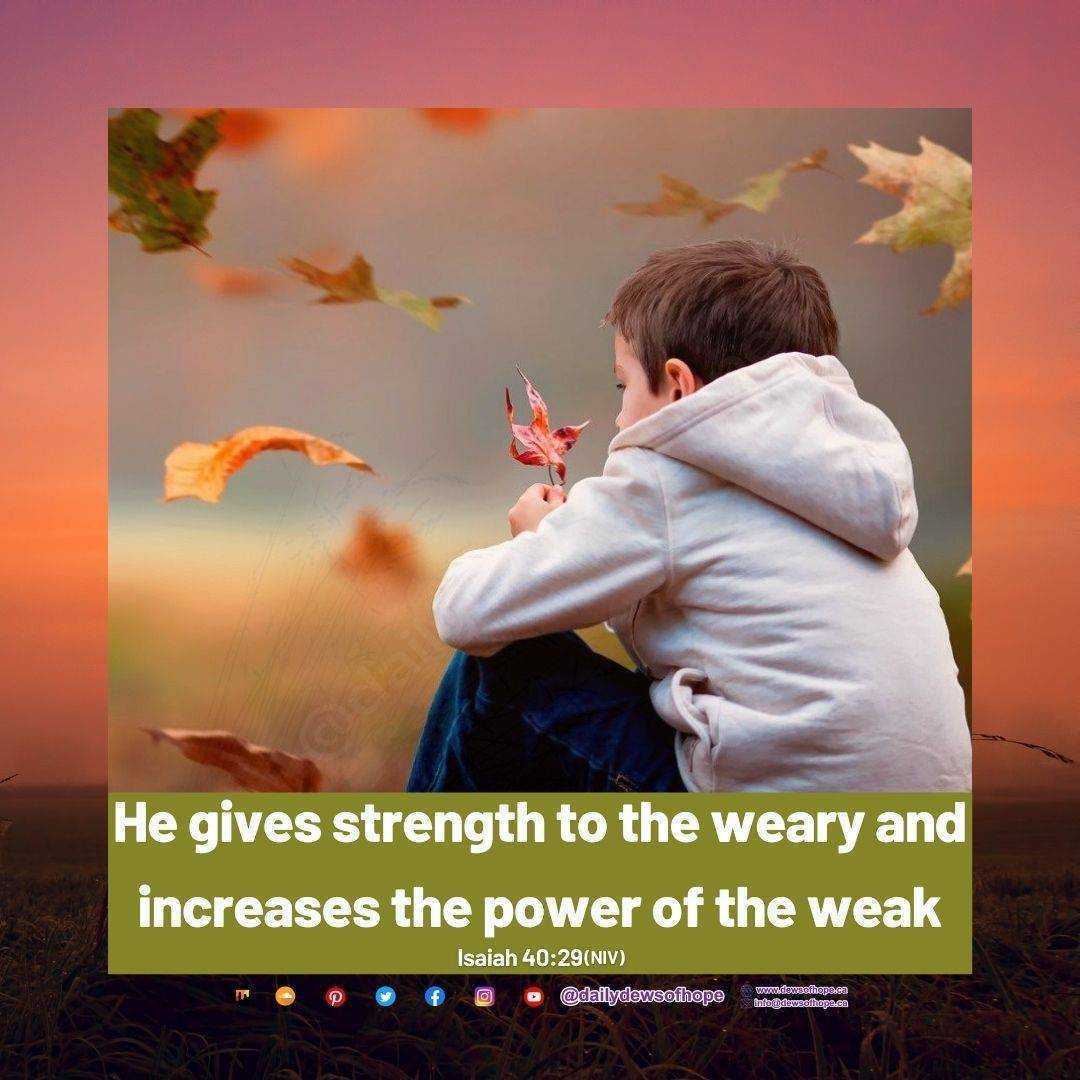 Please follow and like us: