Submit yourselves, then, to God.
Resist the devil, and he will flee from you.
James 4:7(NIV)
---
Obey God fully and keep His covenant, then you will be His treasured possession.
The devil can never overcome you, the special one living in the Lord.
Stand firm in the faith and resist the evil one.
Our faith in Christ is the victory that has overcome the world.
#DailyDewsofHope #DailyDevotion
www.dewsofhope.ca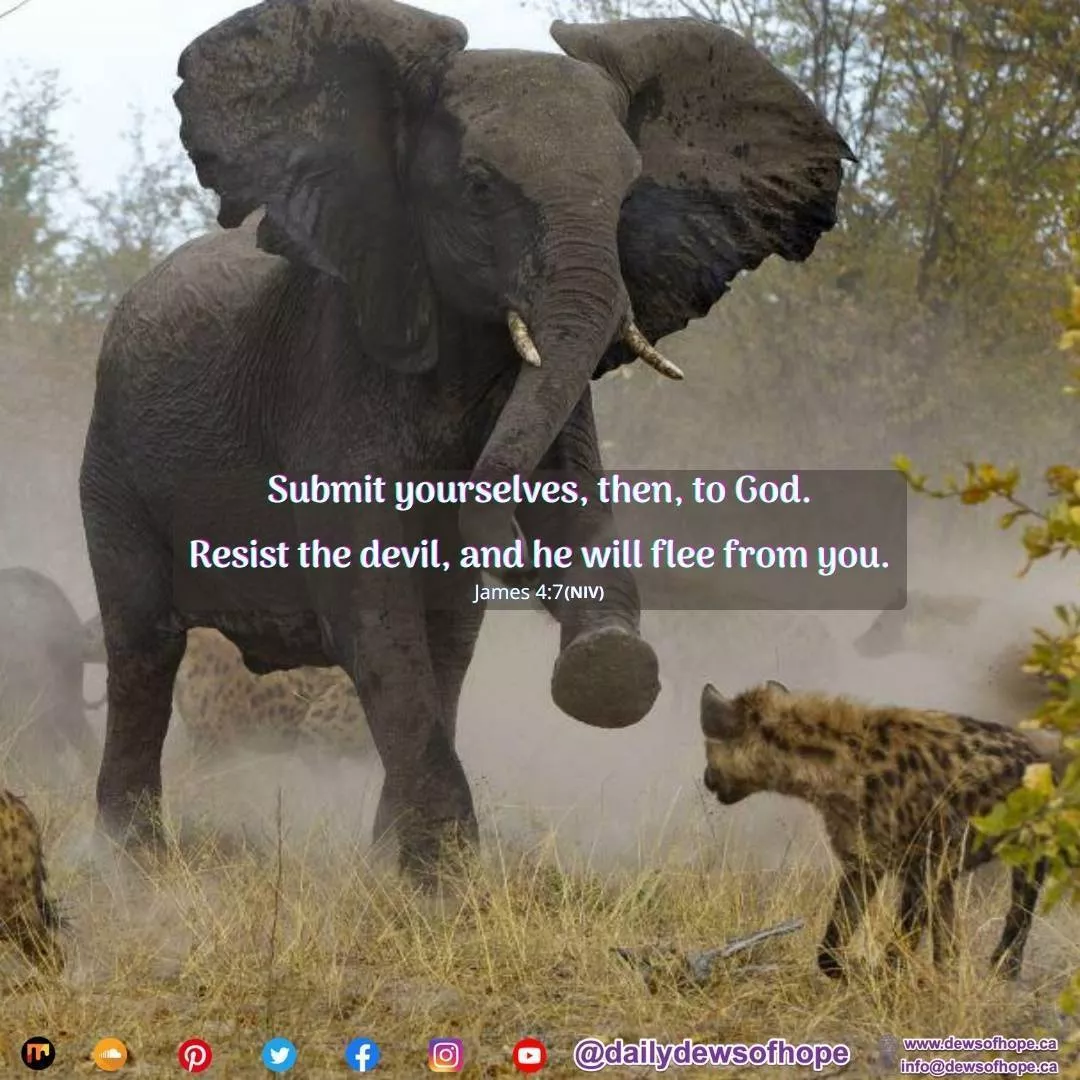 Please follow and like us: