I will strengthen you and help you; I will uphold you with my righteous right hand. 
📖Isaiah 41:10 (NIV)
Do not feel isolated in the midst of your problems. 
Your Savior, whom you trust and have faith in, is very close to you. 
His enveloping presence is always around you. 
God will keep you and guide you. Hold on to Him and not be afraid. 
#DailyDewsofHope #DailyDevotion
🌐dewsofhope.ca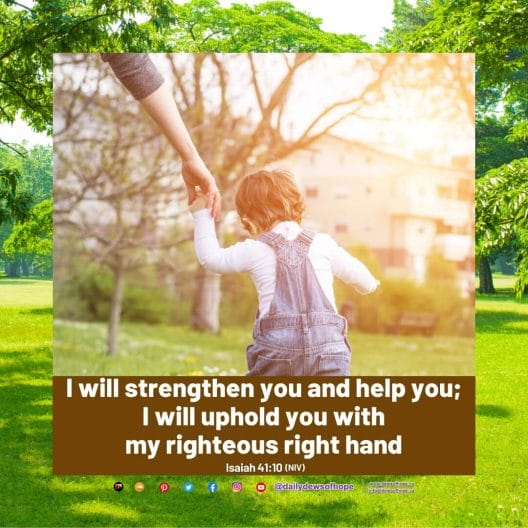 Please follow and like us: