…Surely the Lord has done great things. 
📖Joel 2:21 (NIV)
Lord is able to work miracles in the lives of His children who believe in Him. 
There is nothing too hard for God to do mighty things in our lives. 
The God of all comfort is with us in all our tribulations. 
He has thought of you to give you the result you expected. 
#DailyDewsofHope #DailyDevotion
🌐dewsofhope.ca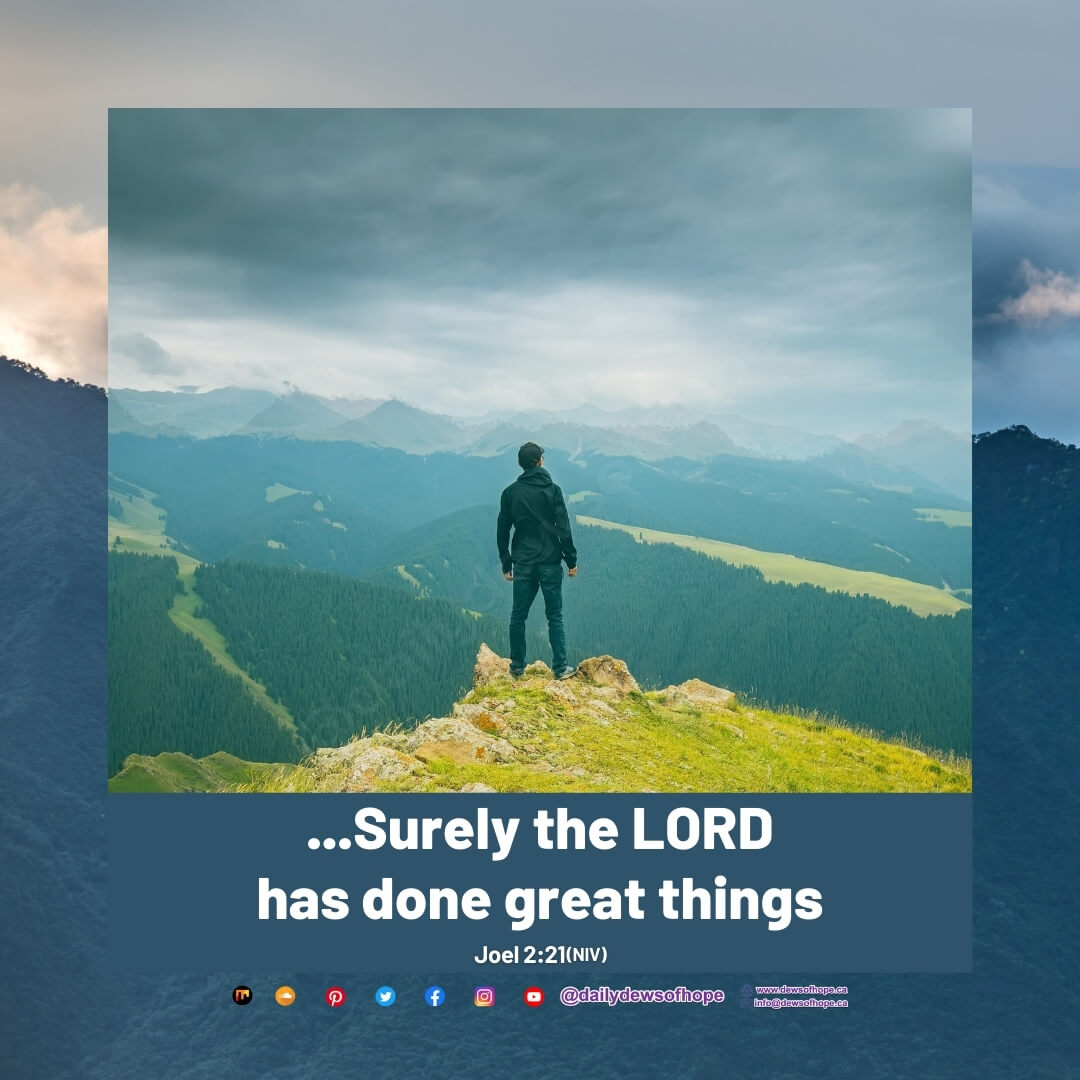 Please follow and like us: