The Lord has heard my cry for mercy; the Lord accepts my prayer. 

📖Psalm 6:9(NIV)
---
The Lord is near to all who call upon Him. 
Almighty God, who does not cast out anyone who comes to Him, is merciful to you. 
When you ask in the name of the Lord, your joy will be complete. 
He will surely do what you ask according to His will. 
#DailyDewsofHope #DailyDevotion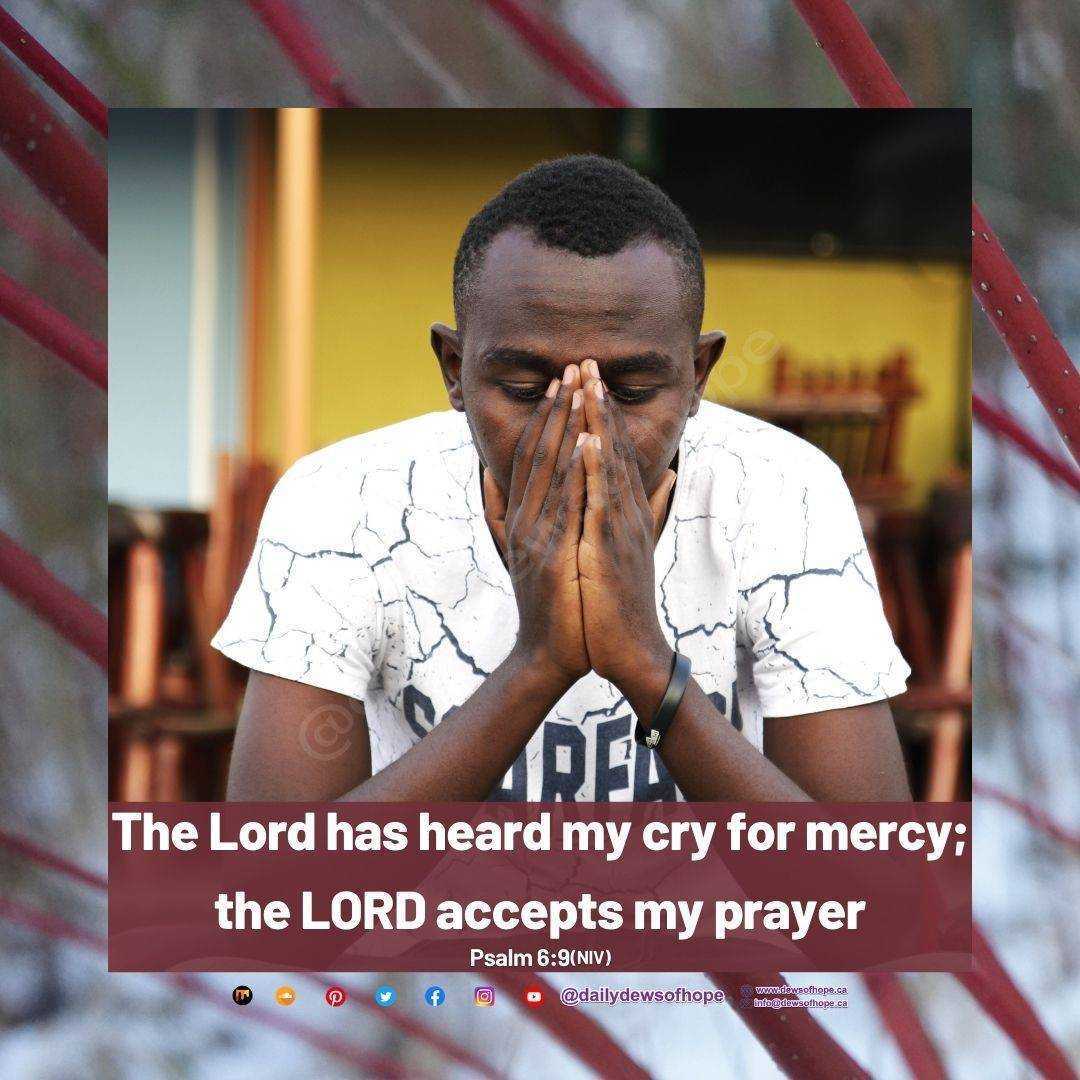 Please follow and like us: