…Return to me, for I have redeemed you. 
📖Isaiah 44:22 (NIV)
In this chaotic situation, some of us may have drifted away from the Lord. 
Our Lord, God of justice, longs to be gracious to us. 
Let us repent and return to our Savior and be healed. 
Hold on to the Lord without giving up our first love for the Lord. 
#DailyDewsofHope #DailyDevotion
🌐dewsofhope.ca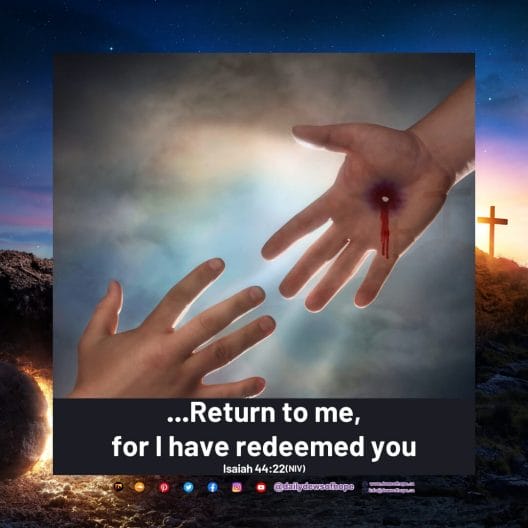 Please follow and like us: