And surely I am with you always, to the very end of the age. 
📖Matthew 28:20 (NIV)
Jesus Christ, who overcame death, broke the power of sin and our curses in the cross, is with us. 
He gives us strength and provides victory while we live through the trials and tribulations of this world. 
We have the God Almighty who promised to be with us till the end, we will not fear any situation and will overcome it through Him. 
Until the end live in Him and receive your eternal life. 
.
#DailyDewsofHope #DailyDevotion
🌐 www.dewsofhope.ca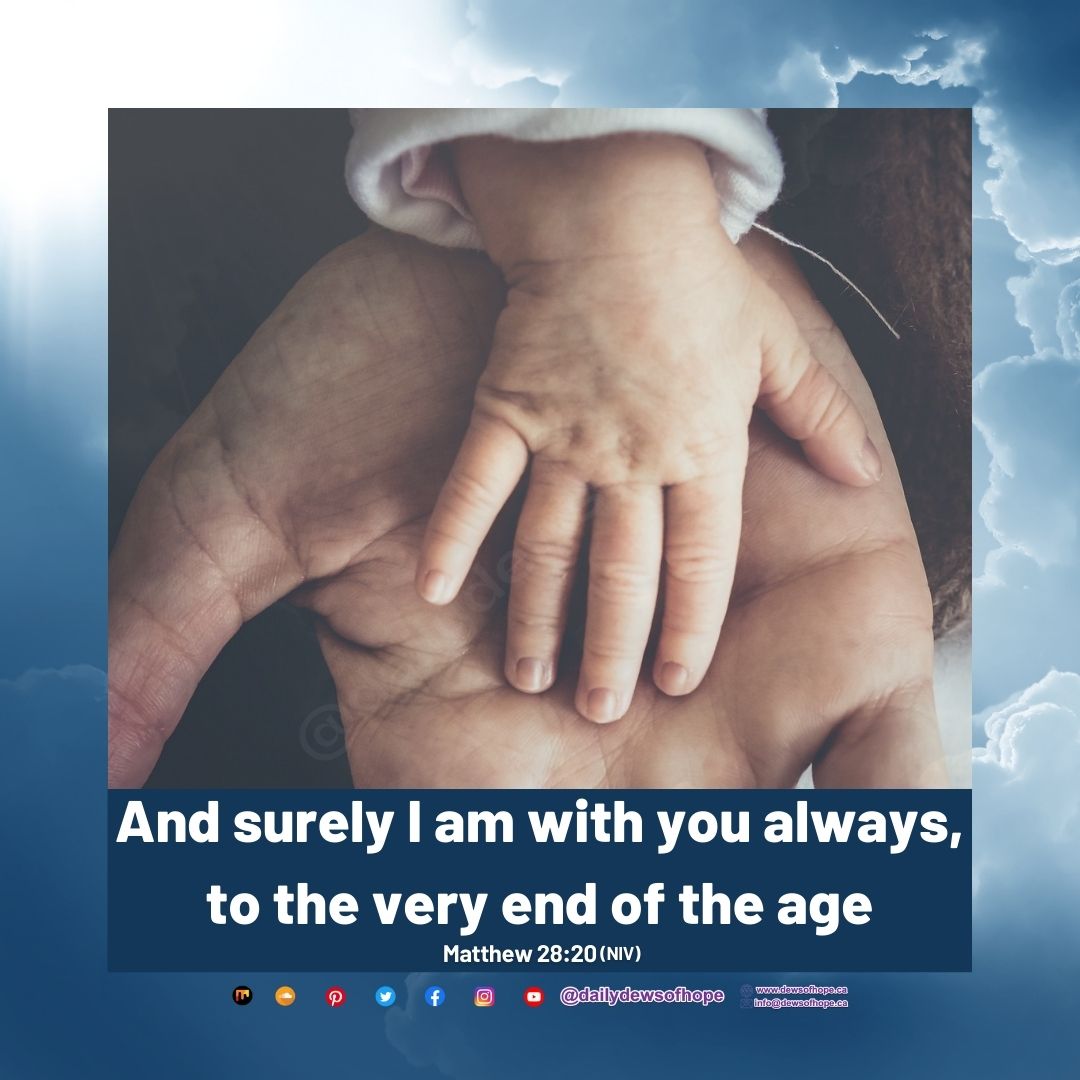 Please follow and like us: