It is God who arms me with strength and keeps my way secure. 
📖2Samuel 22:33 (NIV)
When disasters occur everywhere, fear and confusion surround us. 
The Lord Almighty is the rock, the shield, and the stronghold for those who trust in Him. 
Those who love the Lord will find strength in Him. 
God guides His children in a clear path and will not let their feet stumble. 
#DailyDewsofHope #DailyDevotion
? www.dewsofhope.ca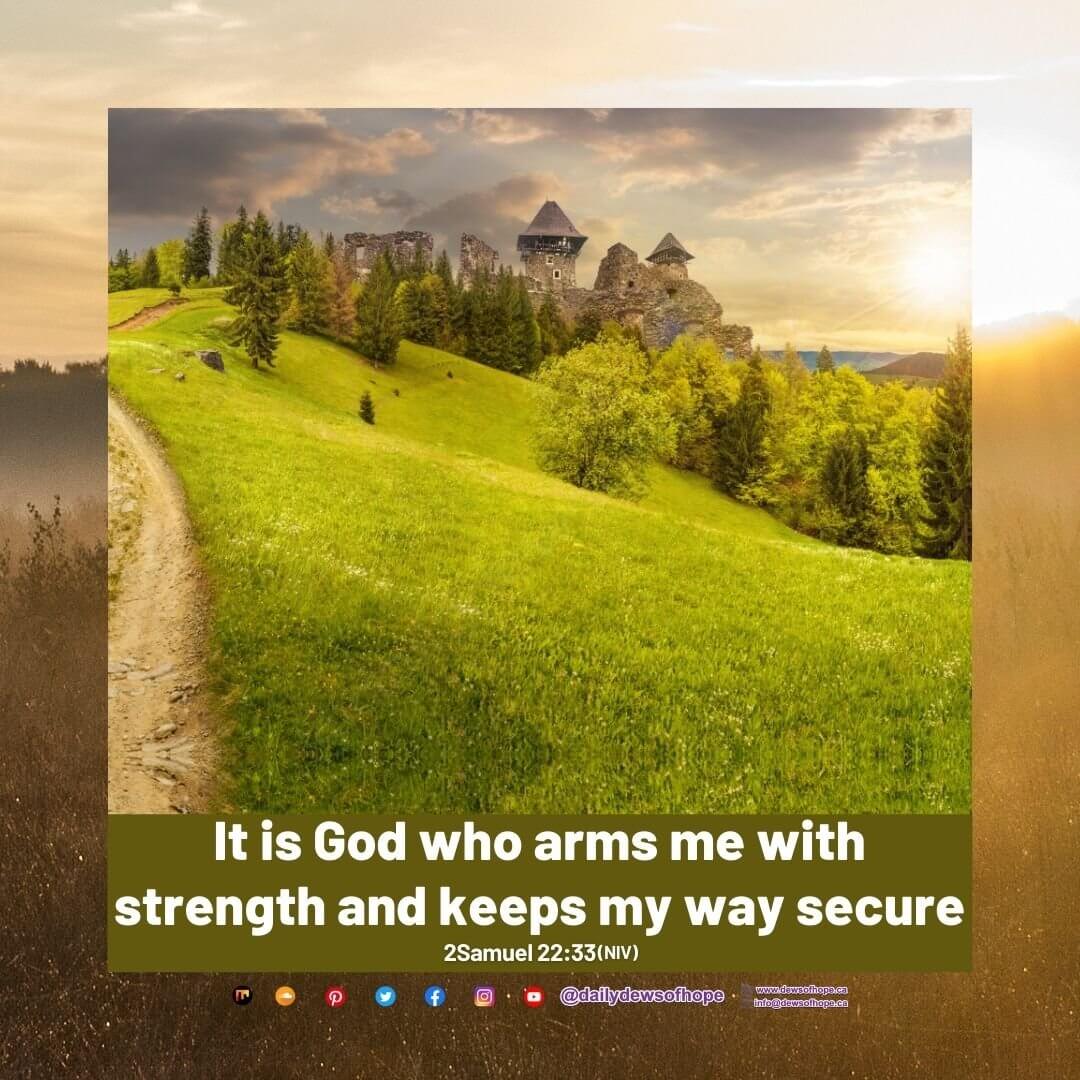 Please follow and like us: