…your God will come, He will come with vengeance; with divine retribution He will come to save you. 
📖Isaiah 35:4(NIV)
God will bring every deed whether it is good or evil into judgment.
The Lord works righteousness and justice for all the oppressed.
God will strengthen you to overcome evil with good and not be overcome by evil.
The Lord will respond to all the injustices done to you; He alone will save you. 
#DailyDewsofHope #DailyDevotion
🌐 www.dewsofhope.ca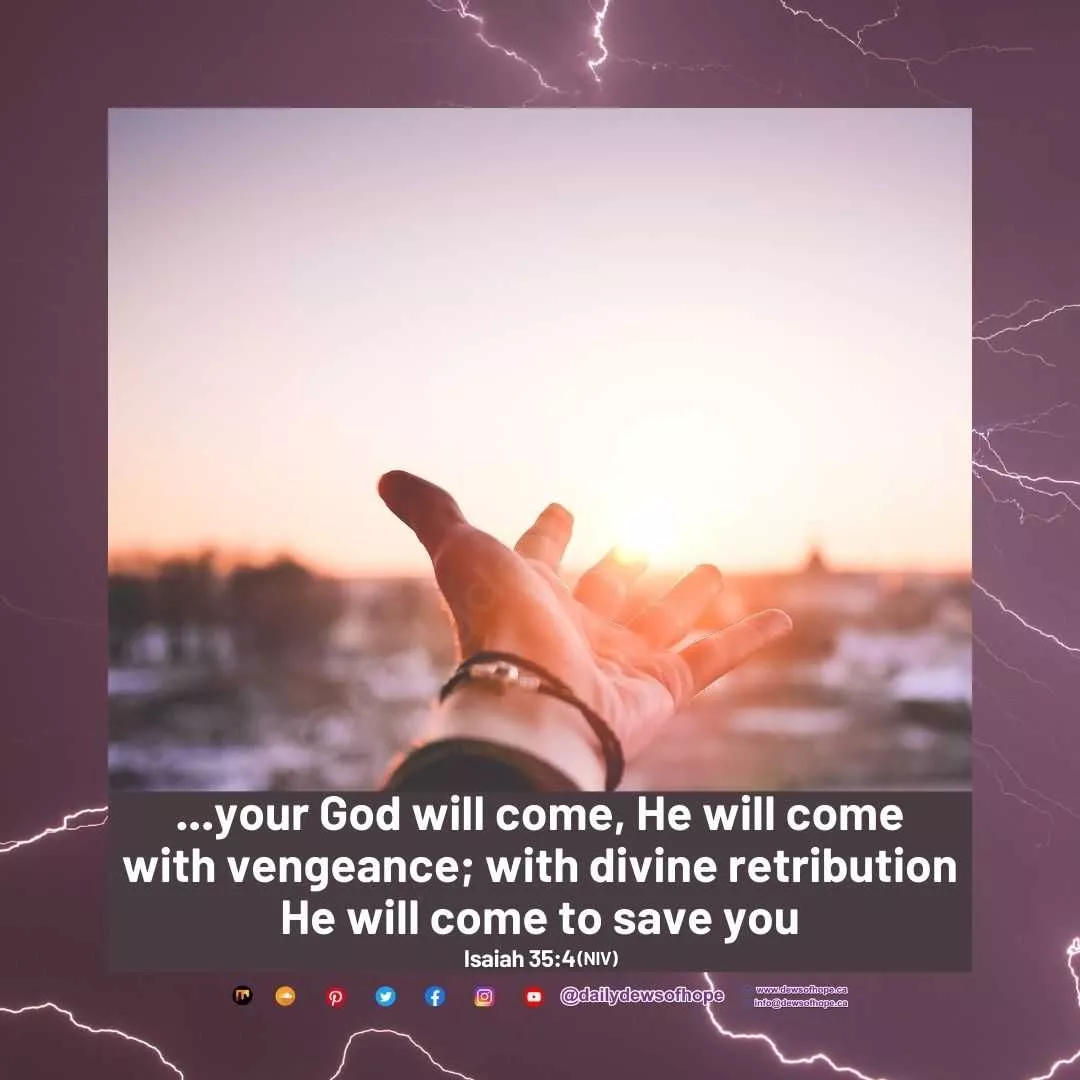 Please follow and like us: