Blessed is the one who trusts in the Lord, whose confidence is in Him. 

📖Jeremiah 17:7(NIV)
---
Many put their trust in the world but only gets disappointed and frustrated in the end. 
We will not be shaken when hope the foundation of life is laid on the rock, our Almighty Lord. 
Your hope in God will not be cut off. 
Stand firm in your faith and receive the blessings of God. 
#DailyDewsofHope #DailyDevotion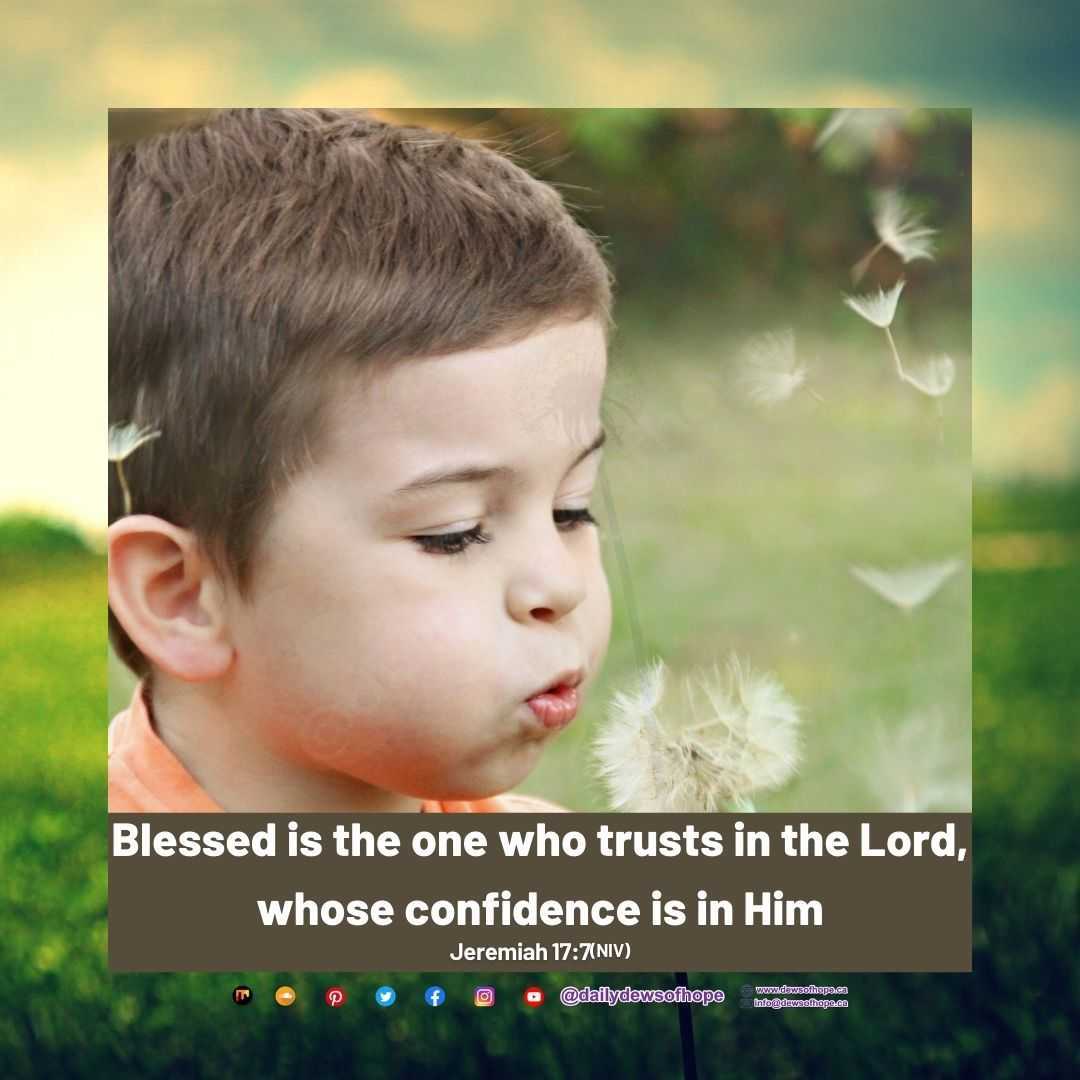 Please follow and like us: