But mark this: There will be terrible times in the last days… 
📖2Timothy 3:1 (NIV)
In these last days, many will be deceived and turn away from the faith. 
Because of the increase of wickedness, the love of most will grow cold. 
Let us cling to our Lord in this era of forgetting and ignoring the Creator due to increased knowledge. 
We must be always ready as the Lord is coming at an hour we do not expect Him. 
#DailyDewsofHope #DailyDevotion
? www.dewsofhope.ca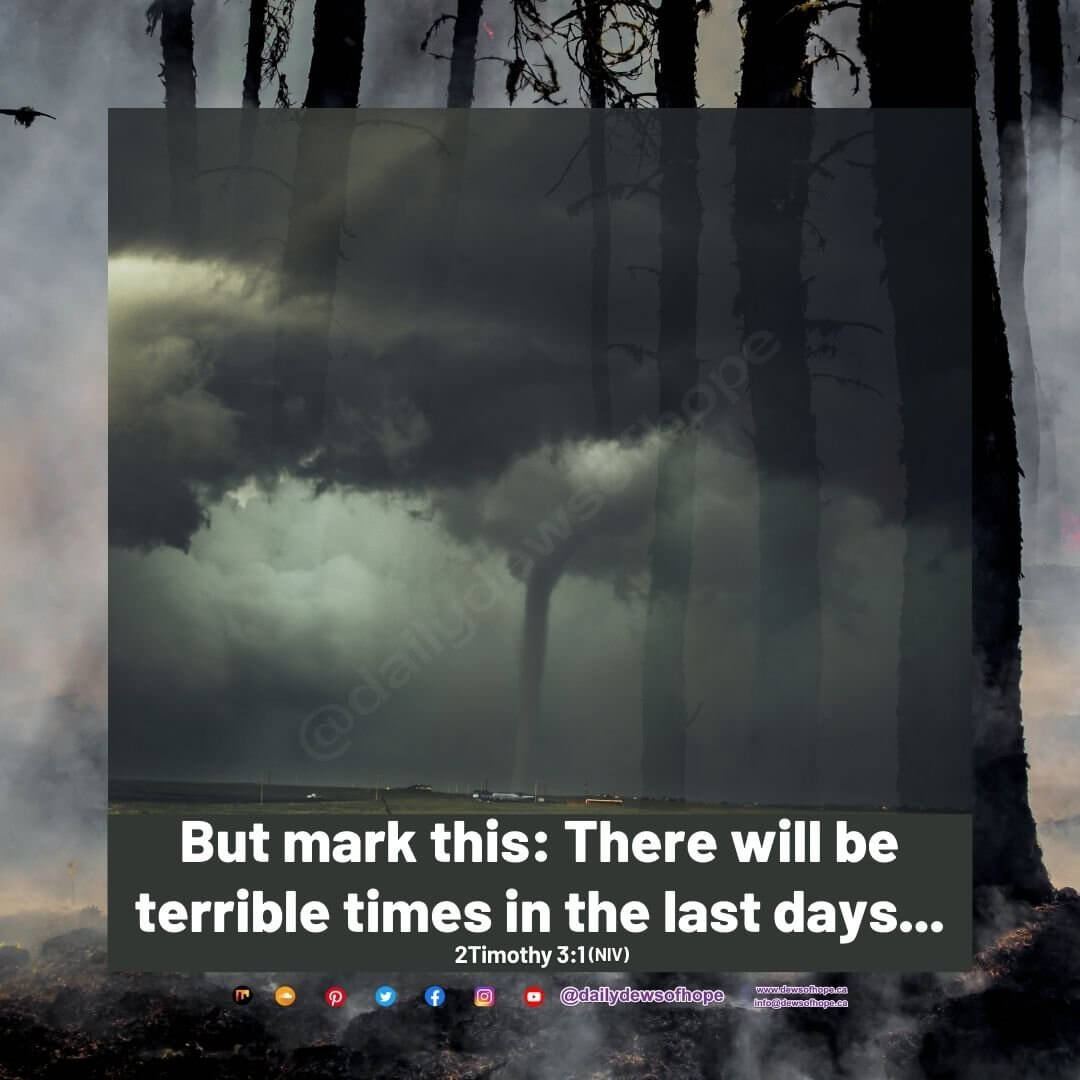 Please follow and like us: