I call on the Lord in my distress, and He answers me. 
📖Psalm 120:1(NIV)
In life's difficult situations, kith and kin will stand at a distance. 
When you are upset that there is no one to help you, do not forget that there is a Heavenly Father, who loves you. 
He is always near to His children who depend on God Almighty alone. 
Every day renew your relationship with your God instead of looking to Him only when you are in need.  
#DailyDewsofHope #DailyDevotion
🌐 www.dewsofhope.ca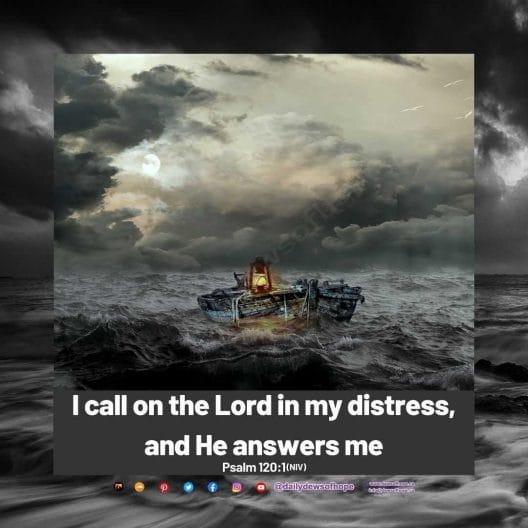 Please follow and like us: