Many, Lord my God, are the wonders you have done, the things you planned for us… 
📖Psalm 40:5(NIV)
Almighty God loves us, and He performs wonders that cannot be fathomed, miracles that cannot be counted. 
God can do all things and nothing can thwart His great purpose planned for us. 
Praise the Lord every day for all the good He has done for you. 
Commit to the Lord whatever you do and live according to His will; He will establish your plans. 
#DailyDewsofHope #DailyDevotion
🌐dewsofhope.ca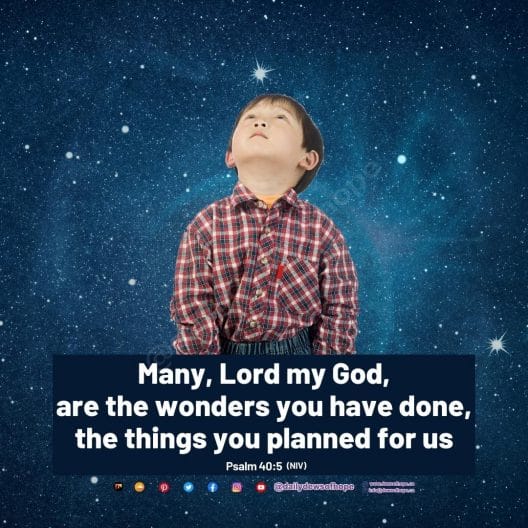 Please follow and like us: