…everyone who calls on the name of the LORD will be saved;…    
?Joel 2: 32(NIV)

---
Our Lord is forgiving and good, abounding in love to all who call to Him. 
Seek the Lord and His strength; always seek His face. 
Call upon the Lord in the day of trouble; He will deliver you. 
He will listen to you in the time of His favor and help you on the day of salvation. 
#DailyDewsofHope #DailyDevotion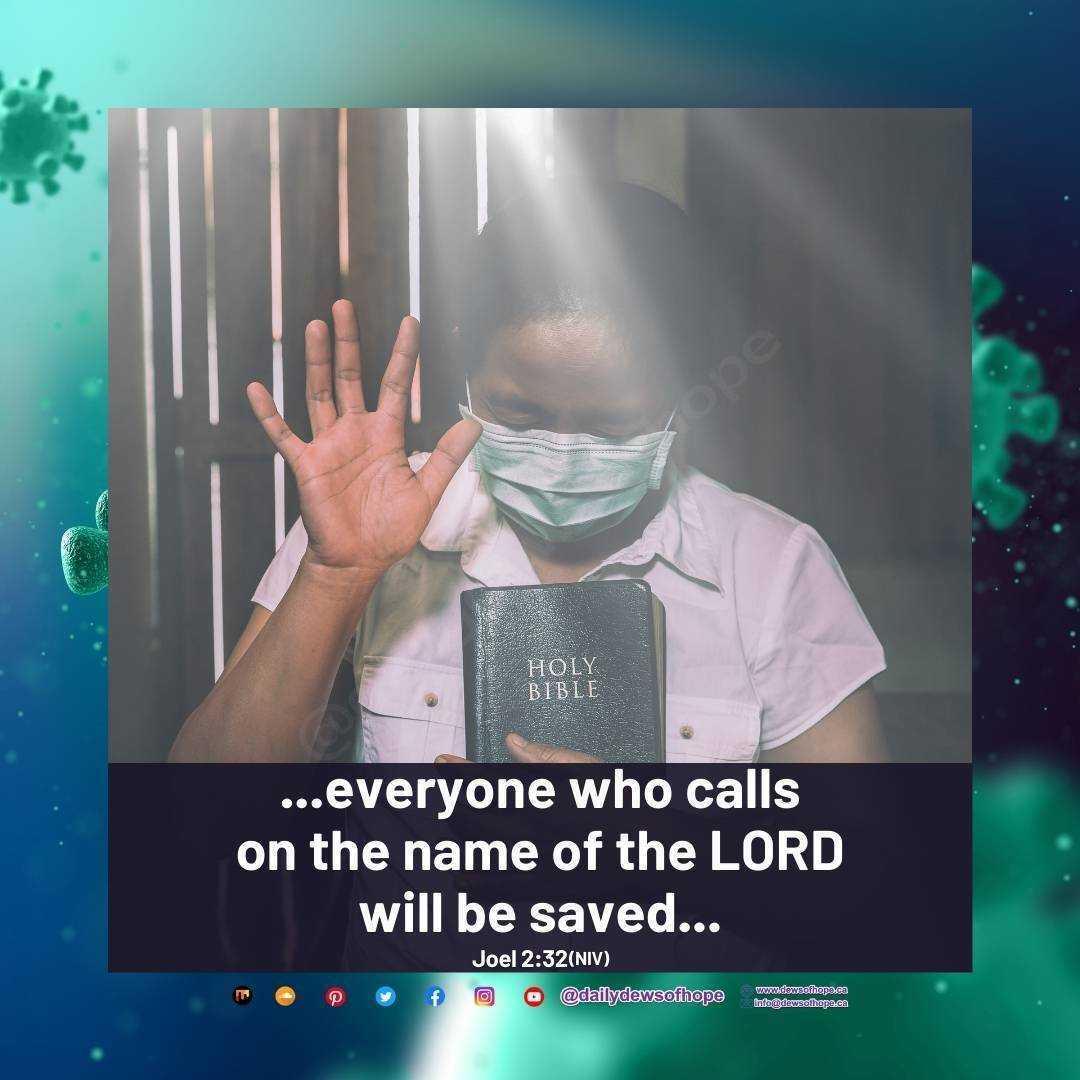 Please follow and like us: