I will give you a new heart and put a new spirit in you; I will remove from you your heart of stone and give you a heart of flesh. 
📖Ezekiel 36:26 (NIV)
We are transformed by the renewing of our mind by knowing God's will and live a life that pleases Him. 
If anyone in Christ becomes a new creation. 
Our compassionate God does not despise a broken and contrite heart. 
He will create a pure heart and renew a steadfast spirit within us. 
#DailyDewsofHope #DailyDevotion
🌐dewsofhope.ca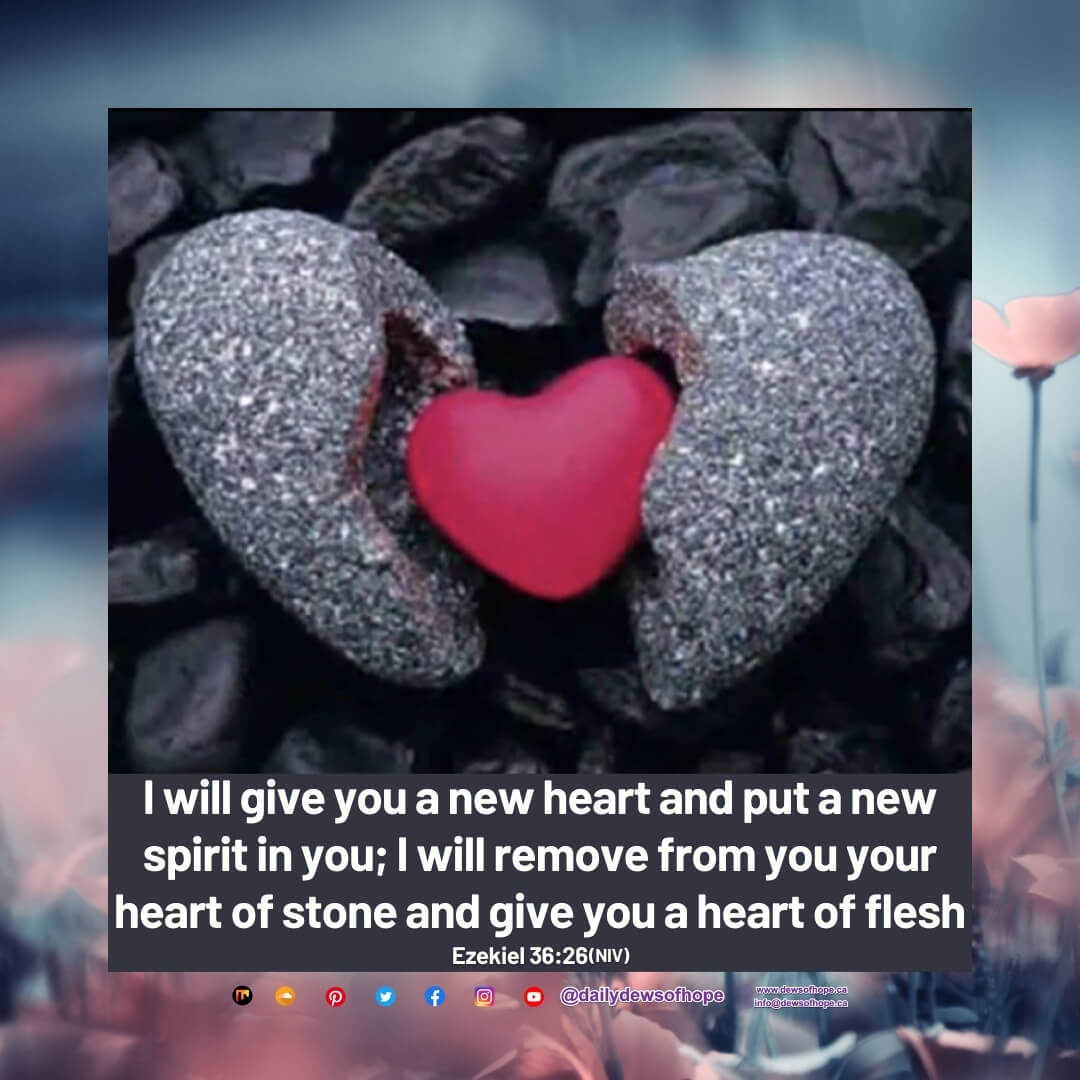 Please follow and like us: