For the Lord will be at your side and will keep your foot from being snared.  
📖Proverbs 3:26(NIV)
The Lord of hosts is with us, and He is our fortress. 
The Lord Almighty, our hope, will lead us and never allow us to be put to shame. 
He will set our feet on the rock and strengthen our footsteps. 
Our Lord will save His children from all the traps and snares set against them. 
#DailyDewsofHope #DailyDevotion
🌐 www.dewsofhope.ca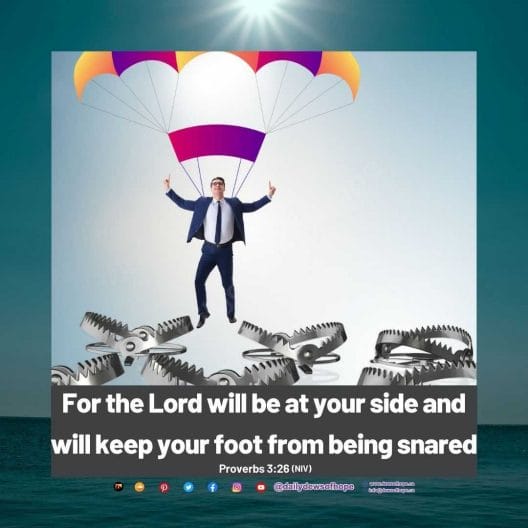 Please follow and like us: