I will show them my wonders
📖Micah 7:15 (NIV)
Miracle working Almighty God gives us a fresh start.
The Almighty Lord will fill you with His wisdom and guide you every day.
Walk in His way and abide in Him, and He will fulfill the desires of your heart.
Your every day will be full of wonders and miracles when you live according to His will.
#DailyDewsofHope #DailyDevotion
dewsofhope.ca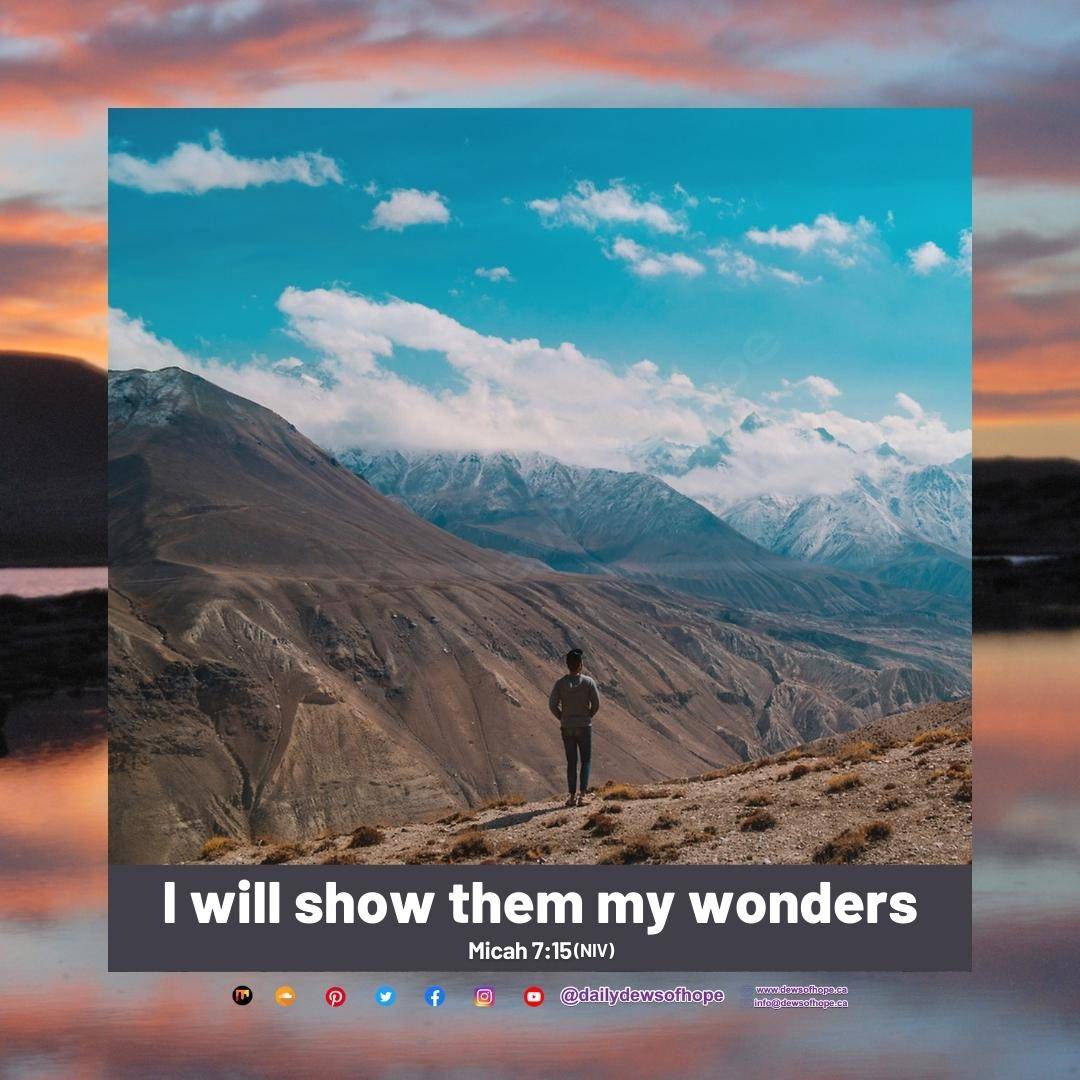 Please follow and like us: