When you pass through the waters, I will be with you; and when you pass through the rivers, they will not sweep over you. When you walk through the fire, you will not be burned; the flames will not set you ablaze. 
📖Isaiah 43:2 (NIV)
Our Almighty Lord's promises give us hope when we face endless waves of challenges. 
Our Heavenly Father will never ever let down His loving children. 
He gives us the authority to overcome every obstacle. 
You will be victorious when you live according to His will. 
#DailyDewsofHope #DailyDevotion
🌐dewsofhope.ca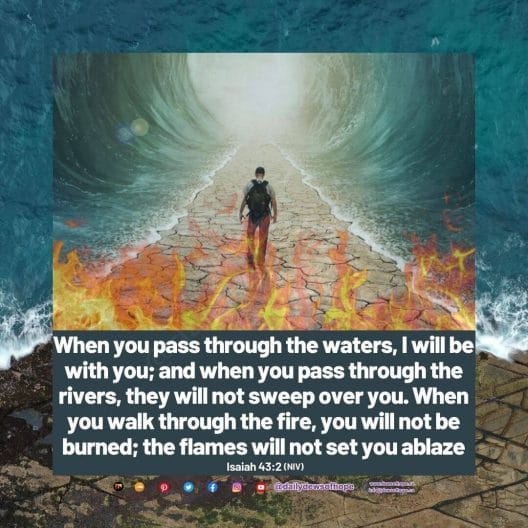 Please follow and like us: