Though my father and mother forsake me, the Lord will receive me. 
📖Psalm 27:10(NIV)
Your Almighty Heavenly Father will never abandon you. 
The Lord who loves you with boundless love is with you. 
He is able to change all the bitterness of your life. 
He will be your power and strength forever. Do not give up. 
#DailyDewsofHope #DailyDevotion
🌐dewsofhope.ca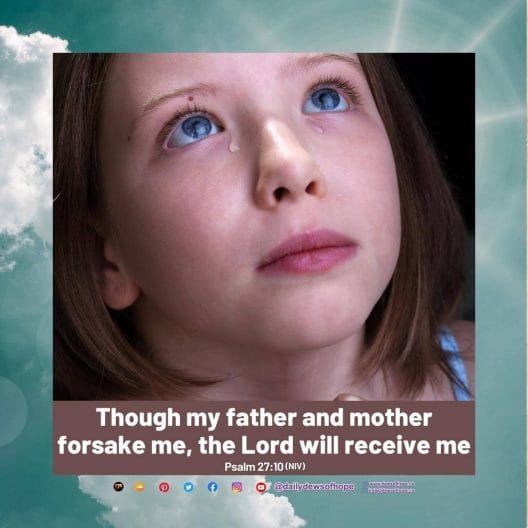 Please follow and like us: