"Though the mountains be shaken and the hills be removed, yet my unfailing love for you will not be shaken nor my covenant of peace be removed," says the Lord, who has compassion on you. 
📖Isaiah 54:10 (NIV)
When experiencing unexpected traumas in our lives, we try to overcome the situation with our own strength. 
Remember that there is a Loving God who cares for us at all times. 
Almighty God who promised peace and blessings to you is near you. 
Let us be thankful to Him in all situations. 
May God bless you with overcoming power over evil and good health. 
#DailyDewsofHope #DailyDevotion
🌐 www.dewsofhope.ca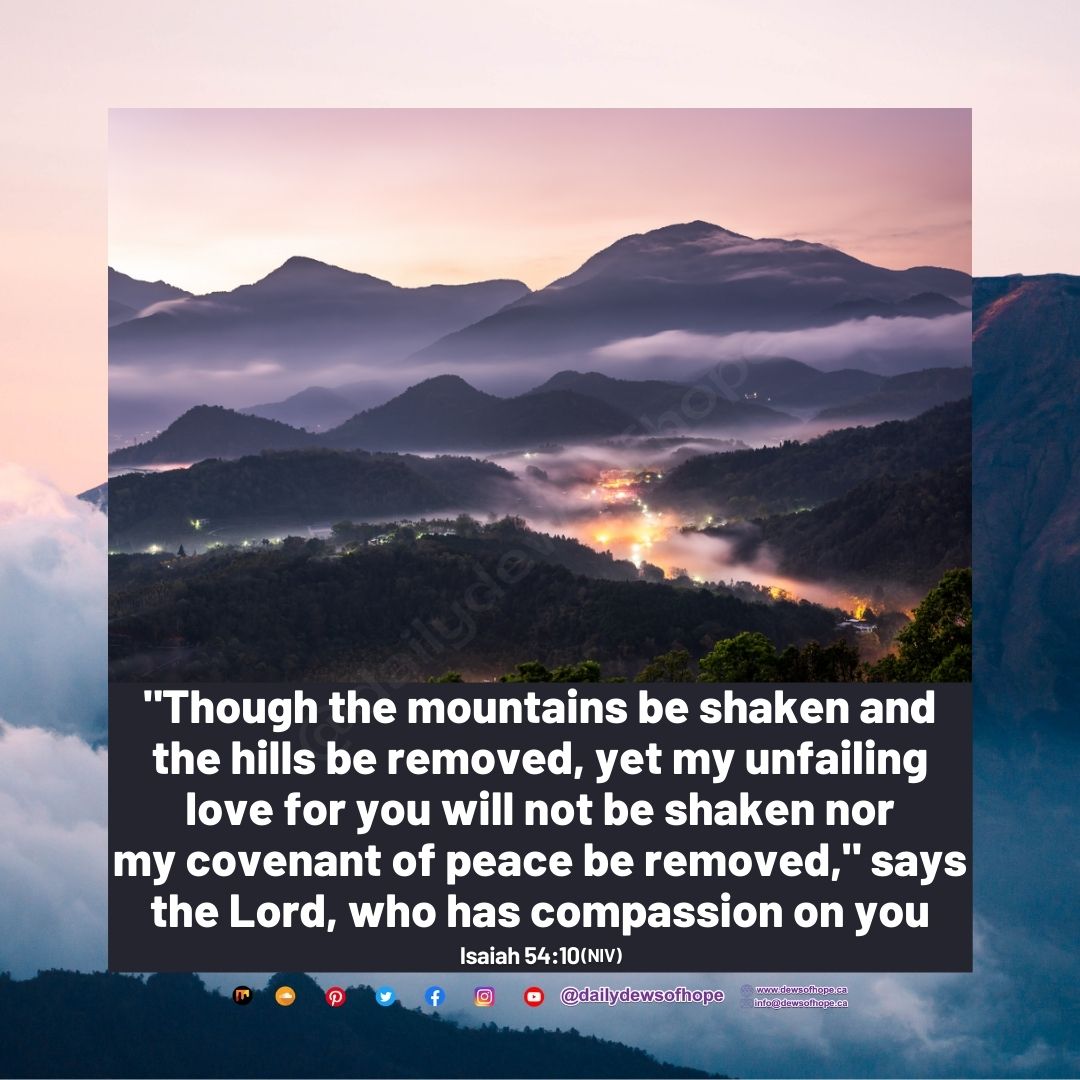 Please follow and like us: