I keep my eyes always on the Lord. With him at my right hand, I will not be shaken. 
📖Psalm 16:8 (NIV)
You will be saved when you seek God your Savior. 
Look to the Lord and His strength; always seek His face. 
Child of the Lord! Do not fear; He holds your right hand and will help you. 
In the midst of your darkness look at the Lord with faith, your face will never be covered with shame. 
.
#DailyDewsofHope #DailyDevotion
🌐 www.dewsofhope.ca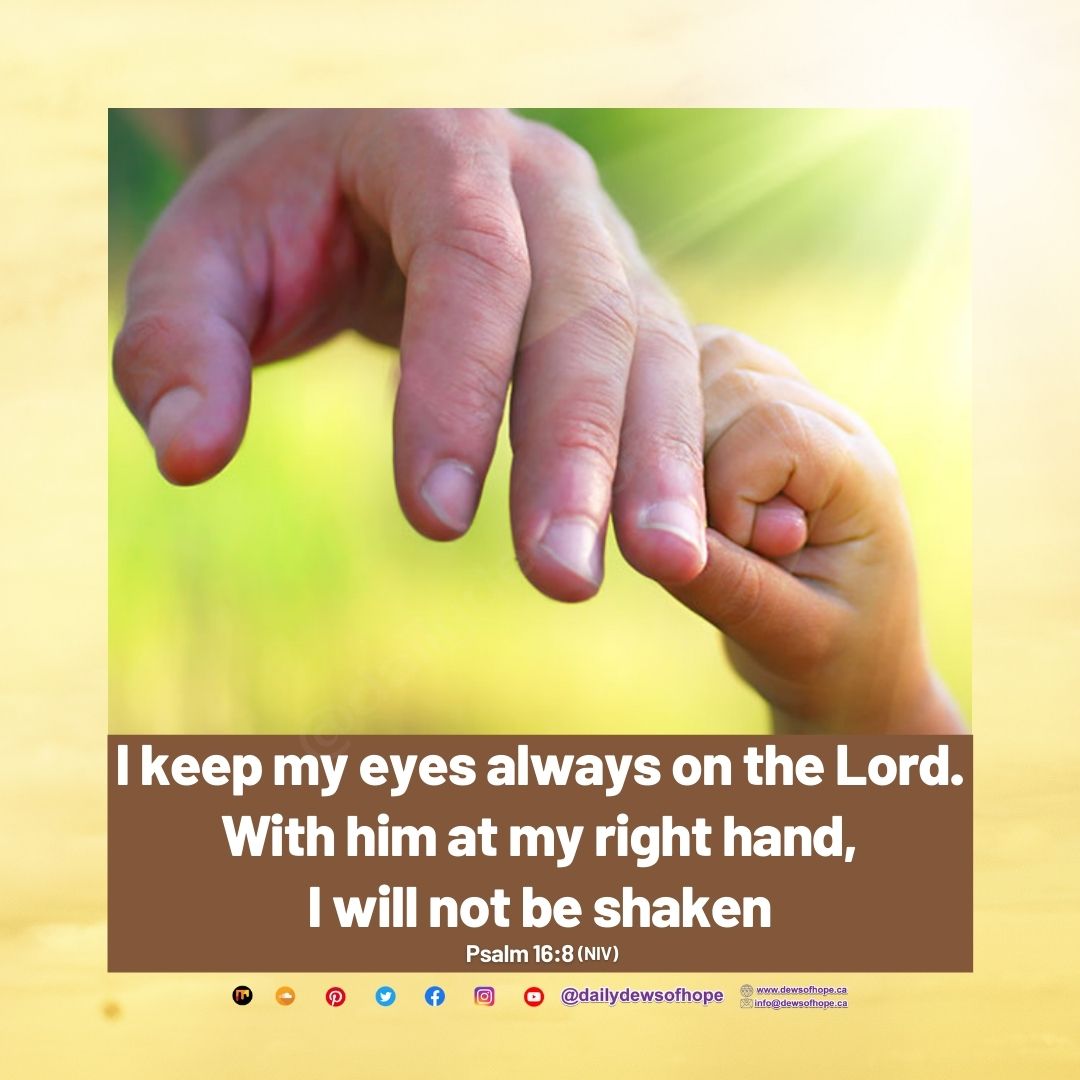 Please follow and like us: