The Lord protects the unwary; when I was brought low, He saved me. 
📖Psalm 116:6 (NIV)
The Lord will do justice for the oppressed and the hopeless. 
Call on the Lord in the midst of your trouble. 
Our flesh and heart may fail, but God is our strength and our portion forever. 
The Lord will rescue His children from all evil and bring them safely to His heavenly kingdom. 
#DailyDewsofHope #DailyDevotion
? dewsofhope.ca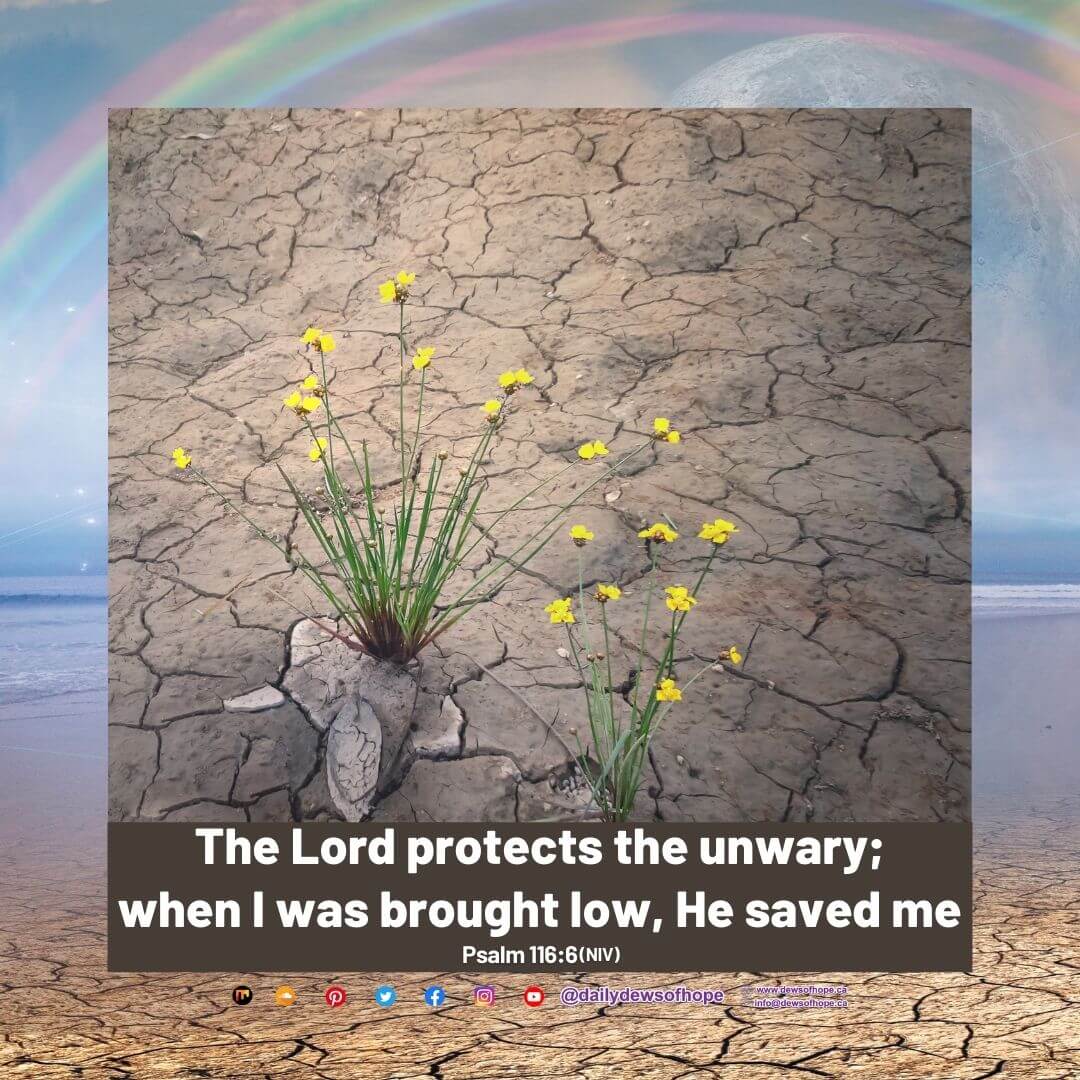 Please follow and like us: