…It is more blessed to give than to receive.
📖Isaiah 43:19 (NIV)
God is pleased with His children who give cheerfully.
We need to help and serve others with our worldly possessions and spiritual gifts.
God has blessed us to be a blessing to bless others.
To be even more blessed, remember your neighbors with needs.
#DailyDewsofHope #DailyDevotion
🌐dewsofhope.ca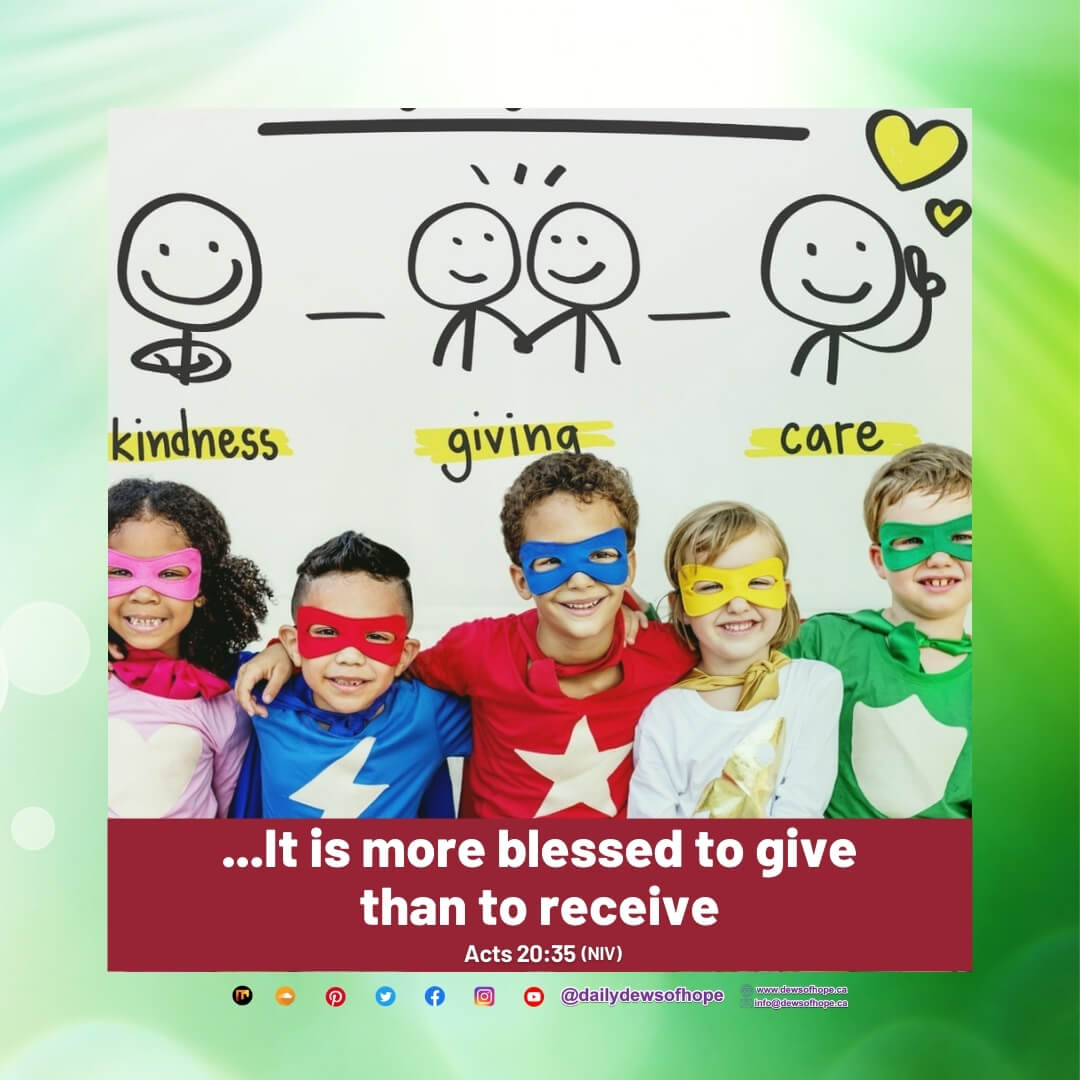 Please follow and like us: