For everything that was written in the past was written to teach us, so that through the endurance taught in the Scriptures and the encouragement they provide we might have hope. 
📖Romans 15:4 (NIV)
Faith, hope, perseverance, and the peace and comfort we seek will come by the Word of God. 
Heaven and earth will pass away, but the word of the Lord will never pass away. 
The Word of God will accomplish what He desires and achieve the purpose for which He sent it. 
To live a victorious life, take the word the sword of the Spirit of God and put on the full armor of God. 
#DailyDewsofHope #DailyDevotion
🌐 www.dewsofhope.ca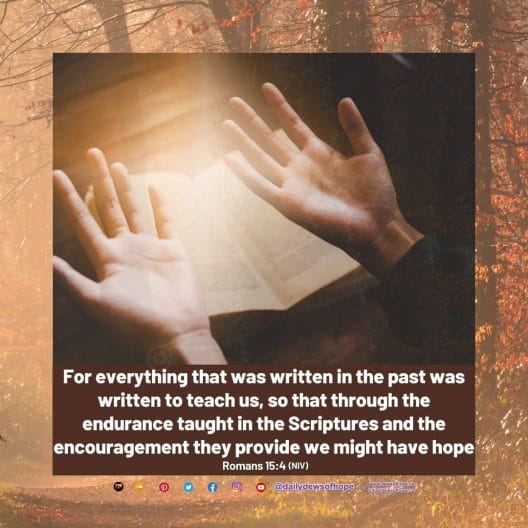 Please follow and like us: