No one should seek their own good, but the good of others. 
 📖1Corinthians 10:24(NIV)
Let the children of the Lord love one another, for love comes from God.
Let us be devoted in love and honor one another above ourselves.
When we have the power to do good, we must do it for those whom it is due.
We need to live for the good of others, just as the same mindset of Christ regarding us. 
#DailyDewsofHope #DailyDevotion
🌐 www.dewsofhope.ca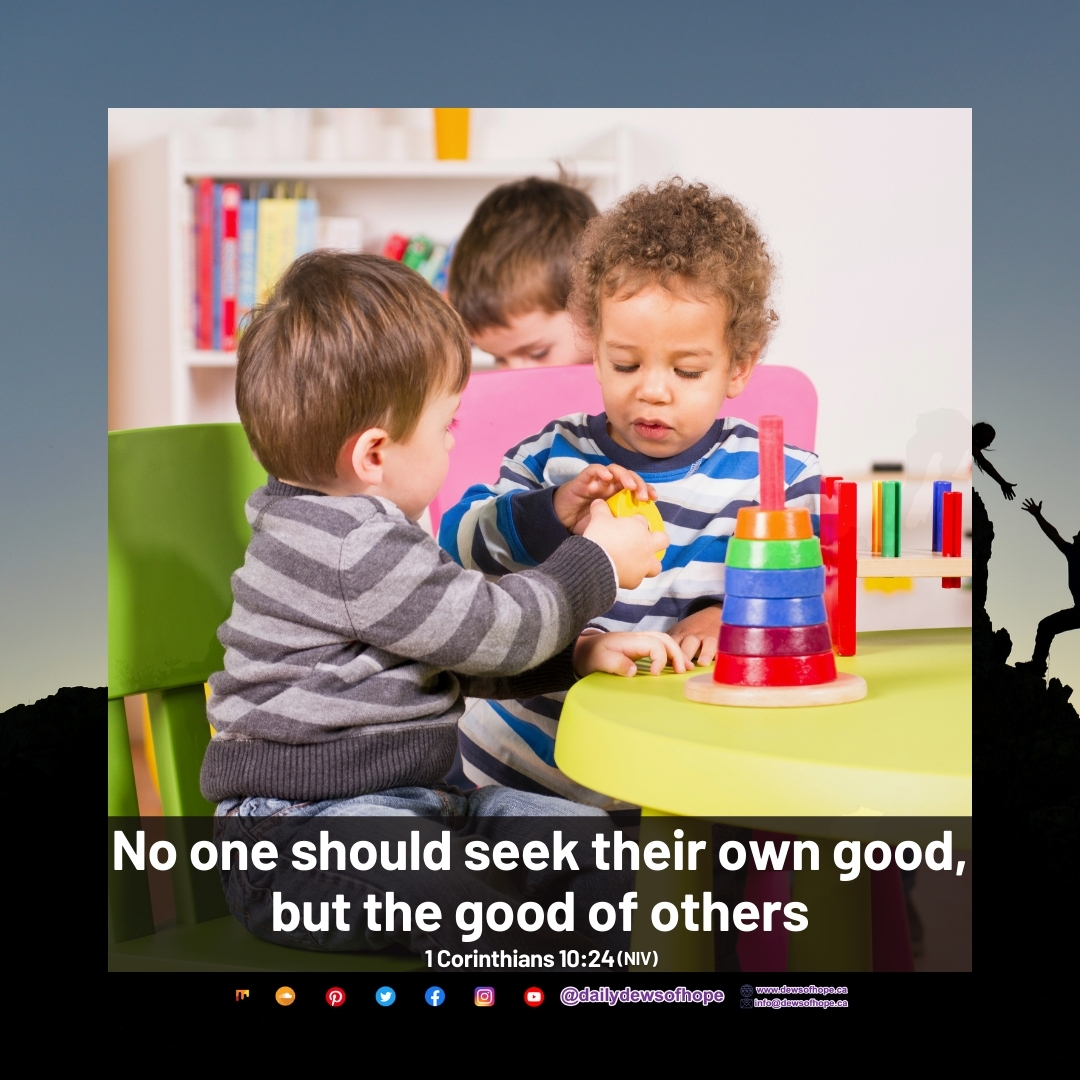 Please follow and like us: