…I have upheld since your birth, and have carried since you were born. 

📖Isaiah 46:3(NIV)
---
We have a God who comforts His people as a mother comforts her child. 
The Lord has set us apart for Himself even before we were born and called us by His grace. 
It is the grace of the Lord that has kept us from being annihilated so far. 
Our Lord Almighty will not forsake us when we trust Him completely. 
#DailyDewsofHope #DailyDevotion
🌐 www.dewsofhope.ca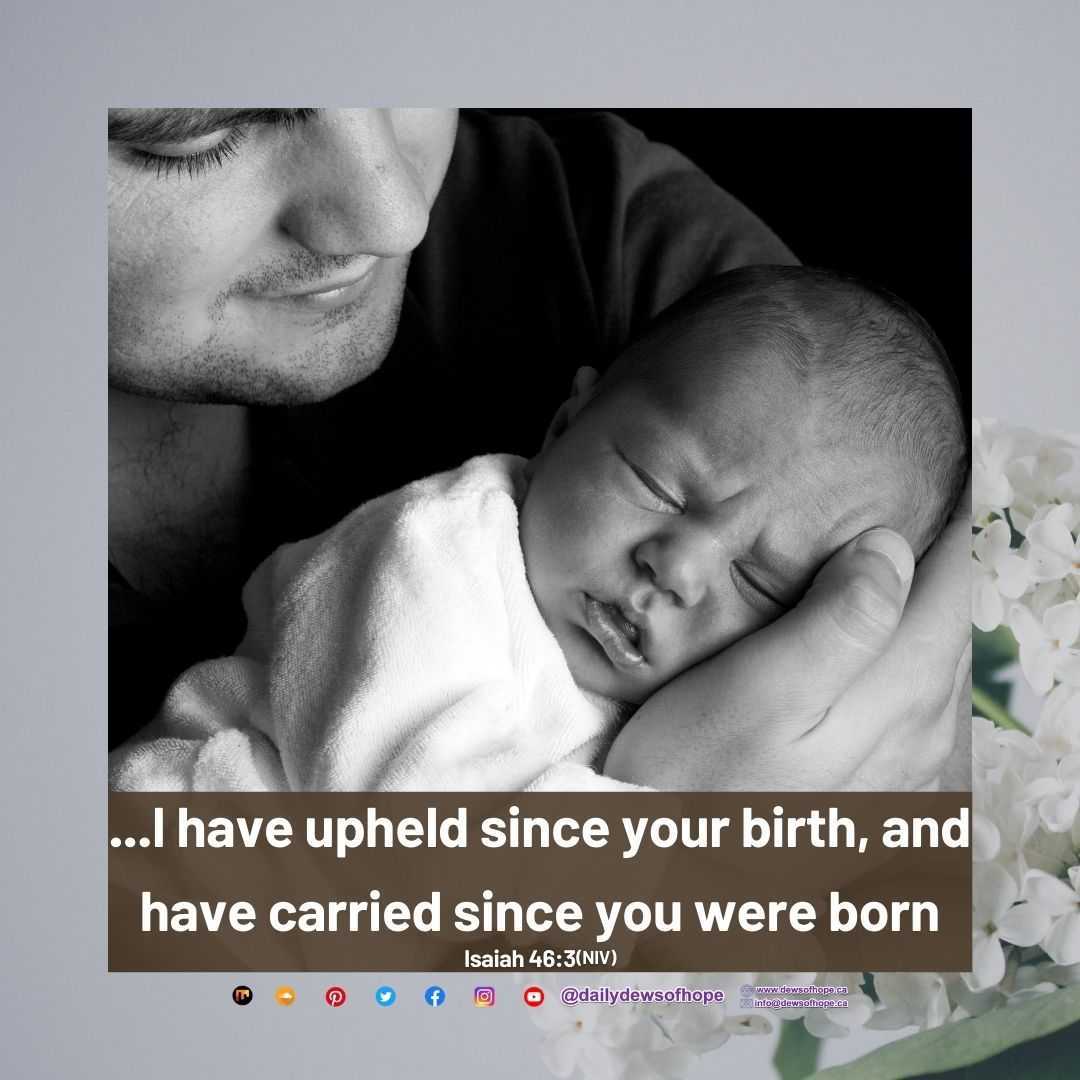 Please follow and like us: