He will cover you with His feathers, and under His wings you will find refuge… 
📖Psalm 91:4 (NIV)
Forever trust in the Lord Almighty alone and seek Him. 
All who take refuge in the Lord God be glad and ever sing for joy. 
The faithful Lord will strengthen you and protect you from the evil one. 
Take refuge in the shadow of His wings until the surrounding disaster has passed. 
#DailyDewsofHope #DailyDevotion
🌐dewsofhope.ca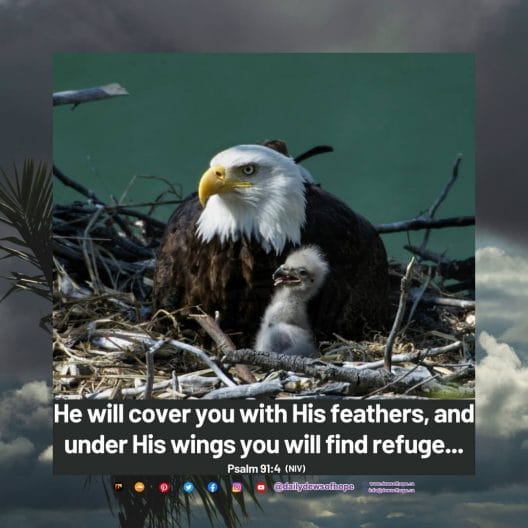 Please follow and like us: