The horse is made ready for the day of battle, but victory rests with the Lord. 
?Proverbs 21:31(NIV)
---
Stay awake and be courageous by standing firm in the faith. 
While being taught by the Holy Spirit always be prepared. 
Lord Almighty will fight your battles while you remain in Him. 
Pray incessantly. Prayer is the victory. 
#DailyDewsofHope #DailyDevotion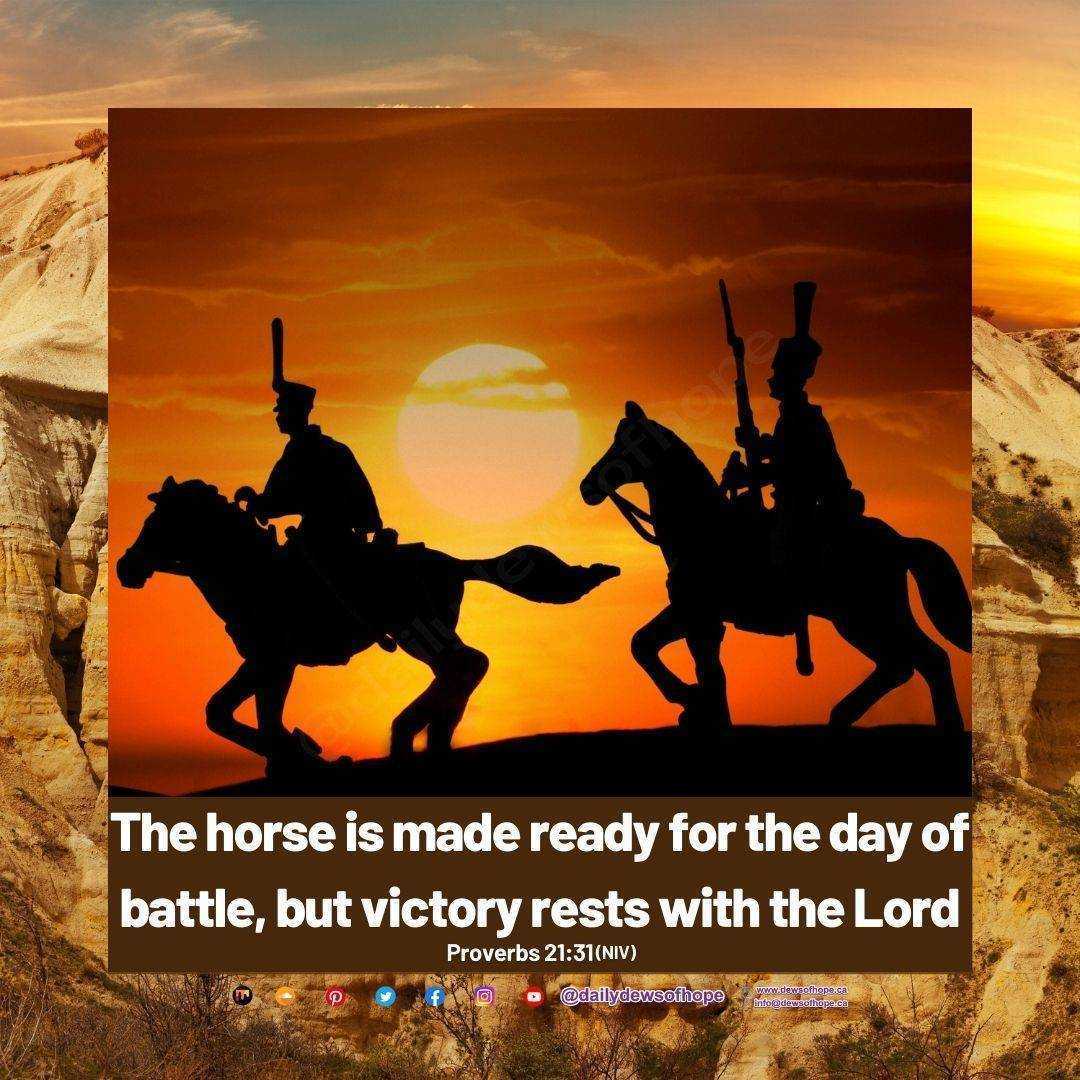 Please follow and like us: