This is the confidence we have in approaching God: that if we ask anything according to His will, He hears us. 
📖1John 5:14 (NIV)
The transformation by the renewing of our mind enables us to discern God's good, loving, and perfect will. 
Our grateful sanctified life and unceasing prayer are God's will. 
Holy Spirit Himself is praying for you when you do not know what you ought to pray in accordance with the will of God. 
Give thanks to God for everything in all your prayers. 
#DailyDewsofHope #DailyDevotion
🌐dewsofhope.ca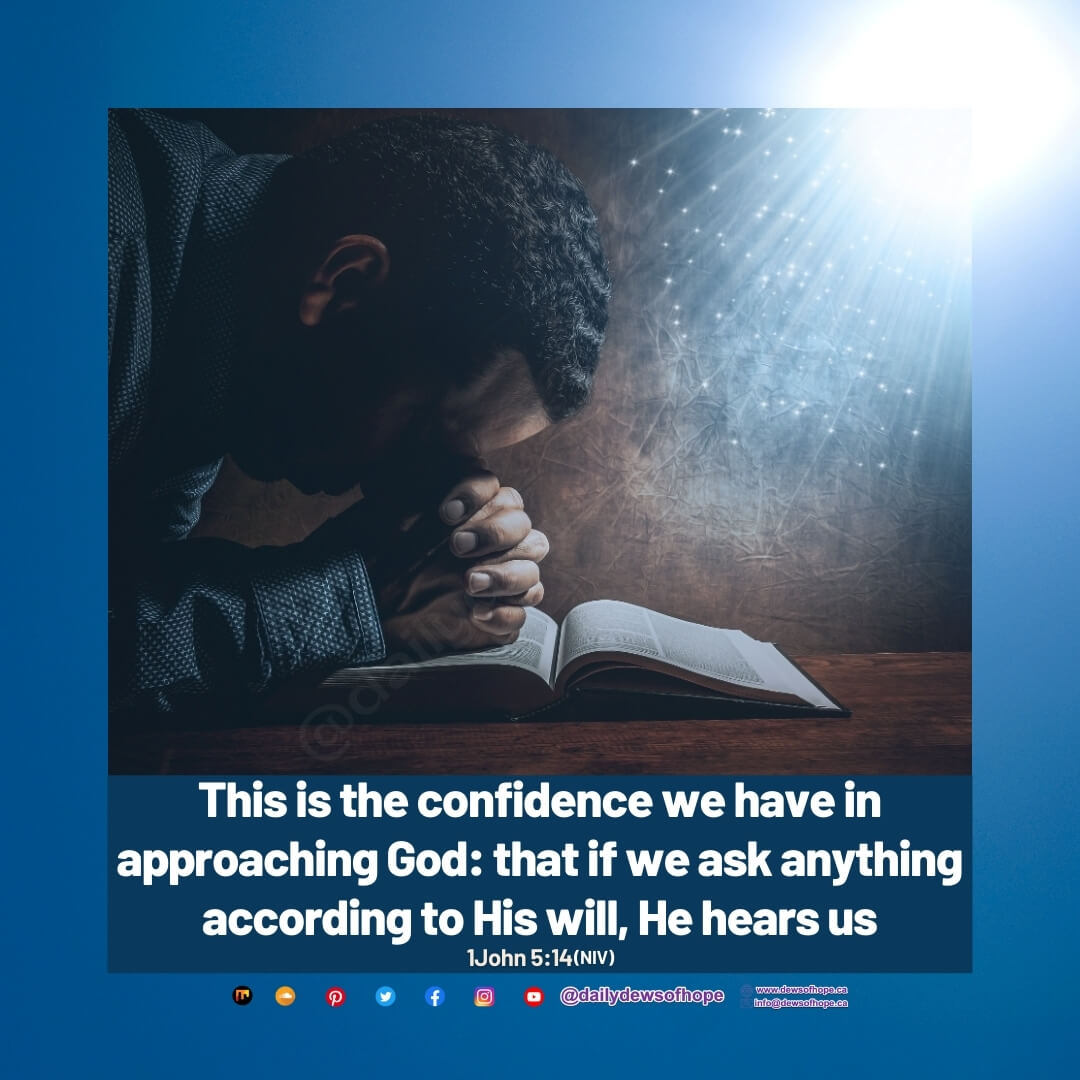 Please follow and like us: